A vicious, cruel, and impossibly hungry monarch turns a defiant mob into a delicious meal in A Queen's Appetite!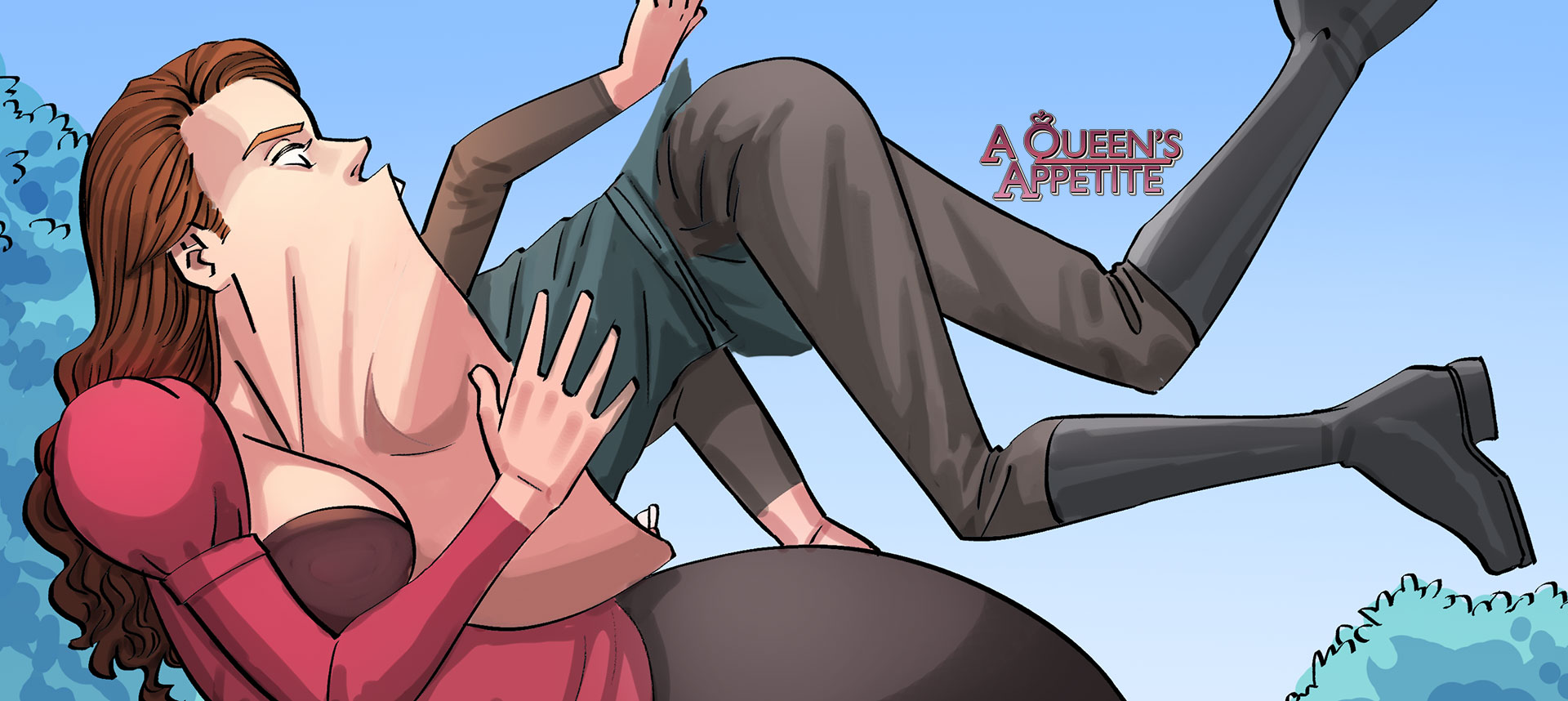 Synopsis: There once lived a vicious queen called Elizabeth Hawke. All she cared about was eating. She cared little for her subjects, going as far as to eat them as well. She was eating away her kingdom to poverty. Some young adult male decided it was best to kill the queen and gathered a mob of around 10 together to storm the castle and kill her. Little did they know that she would come out and eat the entire mob!
Issue Release Date: December 4th, 2019
Written By: Pumpkinpie44
Artwork By: LRC (Sedna Studio)
Tags: same-size vore, vore, soft vore, big belly, vore belly, oral vore, F/M, F/F, swallow, princess vore
Issue Link: A Queen's Appetite
Download this comic and all of our other Vore comics at VoreFan.com!
ALSO: What did you think of A Queen's Appetite? Let us know your feedback in the comments section to help us improve!