Vore Fan proudly presents a very important and informative PSA about the latest scourge to hit our streets in Muncher: Not Even Once!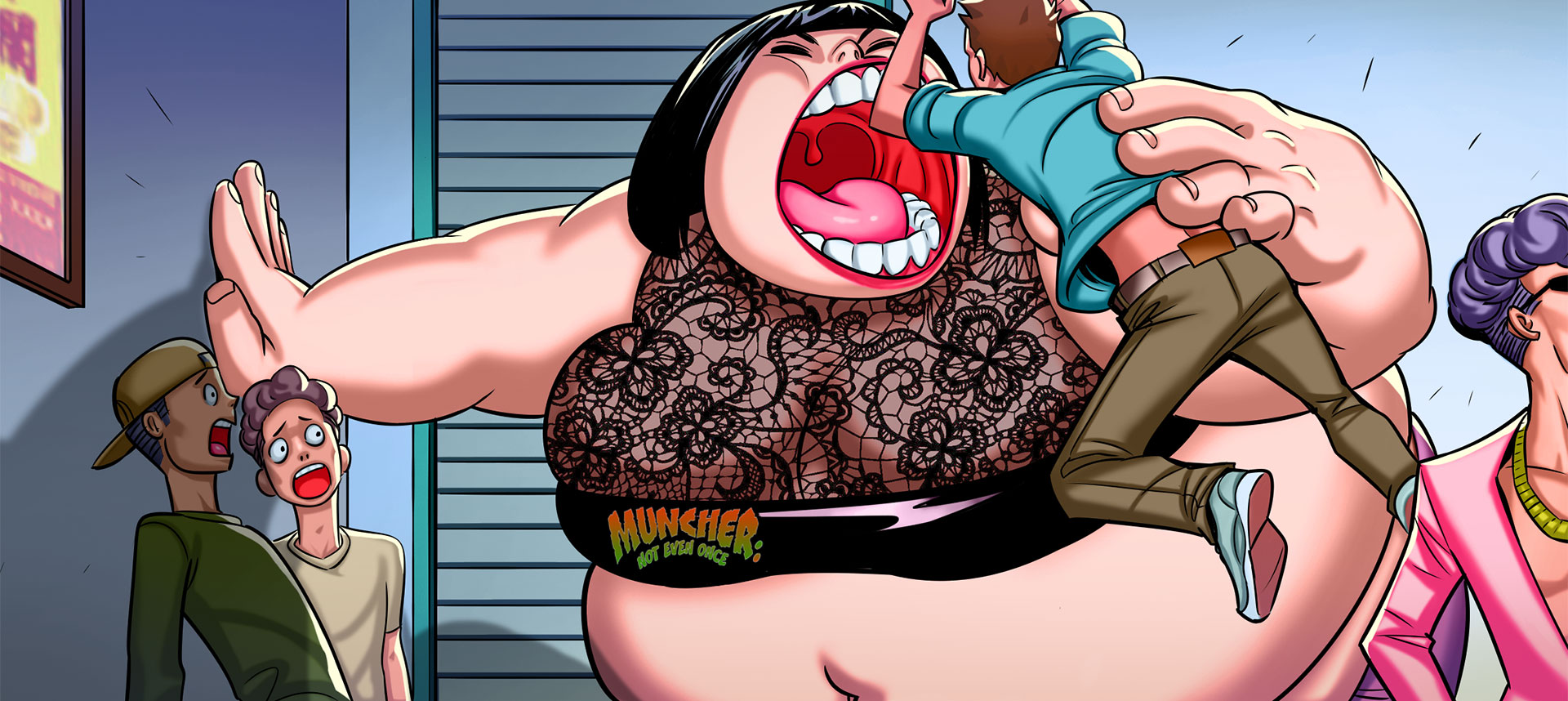 Synopsis: There's a dark side to a hot new product on the streets. It's turning women into domineering — and hungry — monsters.
Issue Release Date: March 4th, 2020
Written By:  Adipose Rex
Artwork By: Kaka (Sedna Studio)
Tags: same-size vore, vore belly, big belly, weight gain, oral vore, clothes ripping, multiple predators, height increase, science
Issue Link: Muncher: Not Even Once
Download this comic and all of our other Vore comics at VoreFan.com!
ALSO:
What did you think of Muncher: Not Even Once? Let us know your feedback in the comments section to help us improve!
Follow us on twitter at twitter.com/interwebcomics