A young woman learns the hard way that dangerous questions come with dangerous answers in Attractive Demise 4: Vanishing Act, the title's first issue to feature nipple vore!
PLUS: You can read the entire first issue for FREE at this link!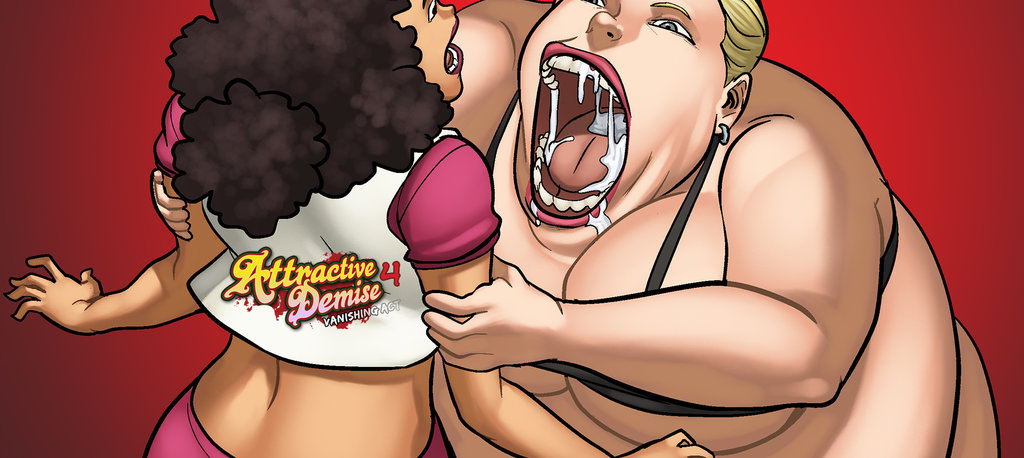 Synopsis: Karla is on a mission to find out what happened to her cousin Alyx, who went missing at the notorious Attractive Demise club. She'll get answers and a whole lot more.
Issue Release Date: August 4th, 2017
Written By: Samantha Green
Artwork By: WantedWaifus
Tags: Same-Size Vore, Breast Expansion, Breast Vore, Gas, Soft Vore, Oral Vore, Full-Tour
Series Link: Attractive Demise
Download this comic and all of our other Vore comics at VoreFan.com!
ALSO: What did you think of Attractive Demise 4: Vanishing Act? Let us know your feedback in the comments section to help us improve!