We return to the… "unusual" relationship between Astara and her prey/wife in issue 2 of When a Predator Loves a Prey! Have a look at the daily life of the unlucky prey before the Equality Party changed things – and get a taste of what Astara's first feeding was like!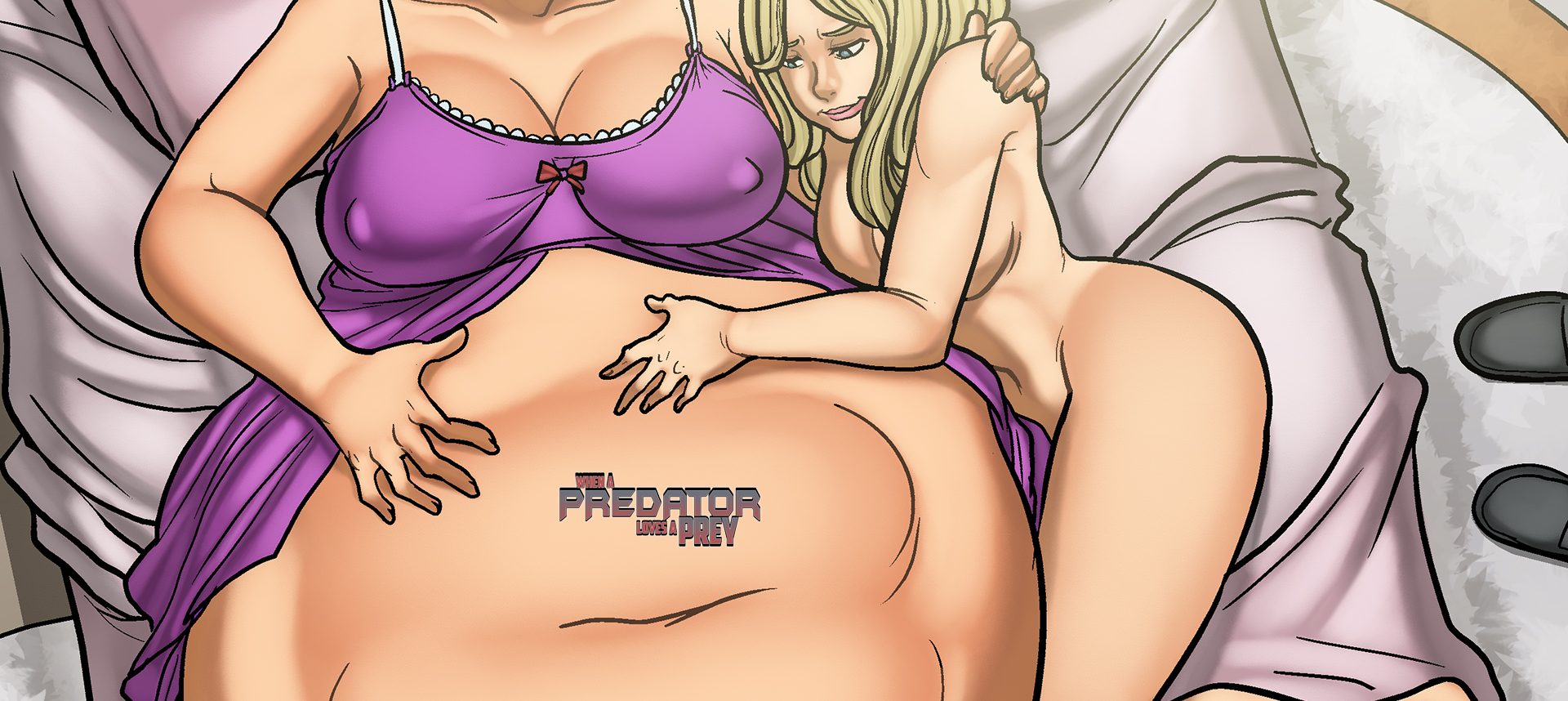 Synopsis: Predator and Prey are not equal. For most of history, this was the way. This, however, would change against all odds. At long last, Predators and Prey would become equals… at least on paper. This is a story set during that change about two lovers who met because of it…
Written By: SV Writer
Artwork By: WantedWaifus
Tags: vore, same-size vore, giantess, mini-giantess, authoritarian, rampage, oral vore, lesbians, yuri, romance, erotic
Issue Release Date: December 18th, 2021
Series Link: When a Predator Loves a Prey
To download this comic and all of our other vore comics purchase a 1-month membership to Vore Fan!
ALSO: