A giantess demon is summoned to our world and goes on a vore-happy rampage in the first issue of She Awakens, the newest sizeplay series from Vore Fan Comics!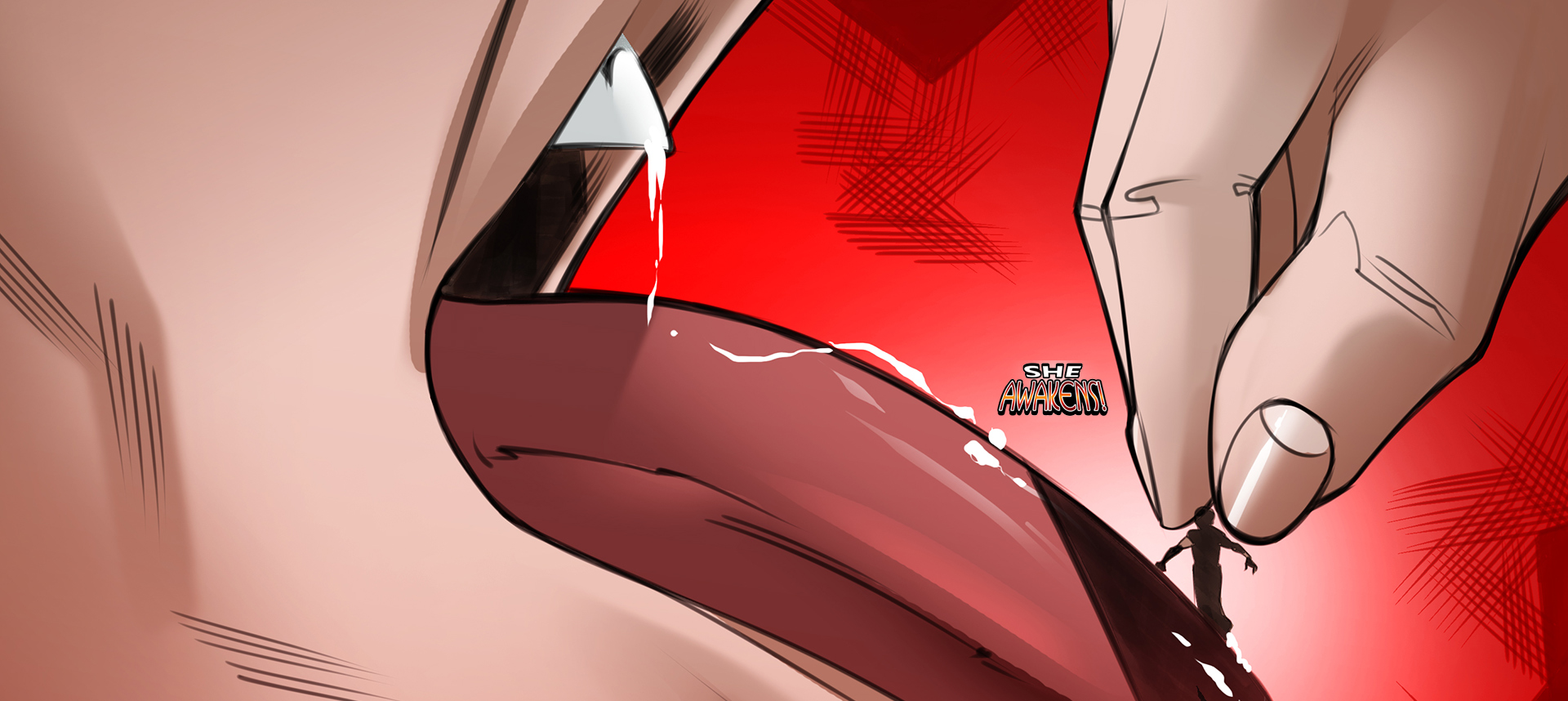 Synopsis: Alex desired nothing more than revenge on those who bullied him. Unable to defend himself against his aggressors, he turns to dark magic to bring to life someone – or something – that can. However, he finds that the dark force that he invokes is ravenous beyond his control.
Issue Release Date: February 18th, 2018
Written by: KevinFred
Lineart by: Vincenzo Sansone
Colors by: Ylenia Di Napoli
Tags: giantess, vore, handheld, digestion, POV, destruction
Issue Link: She Awakens
Download this comic and all of our other Vore comics at VoreFan.com!
ALSO:
What did you think about She Awakens? Let us know your feedback in the comments section to help us improve!
Follow us on twitter at twitter.com/interwebcomics