The latest instalment of Scarlet's Growing Hunger takes our titular predator to a modelling show in Japan where she intends to once more consume her rivals to feed her increasingly voracious appetite!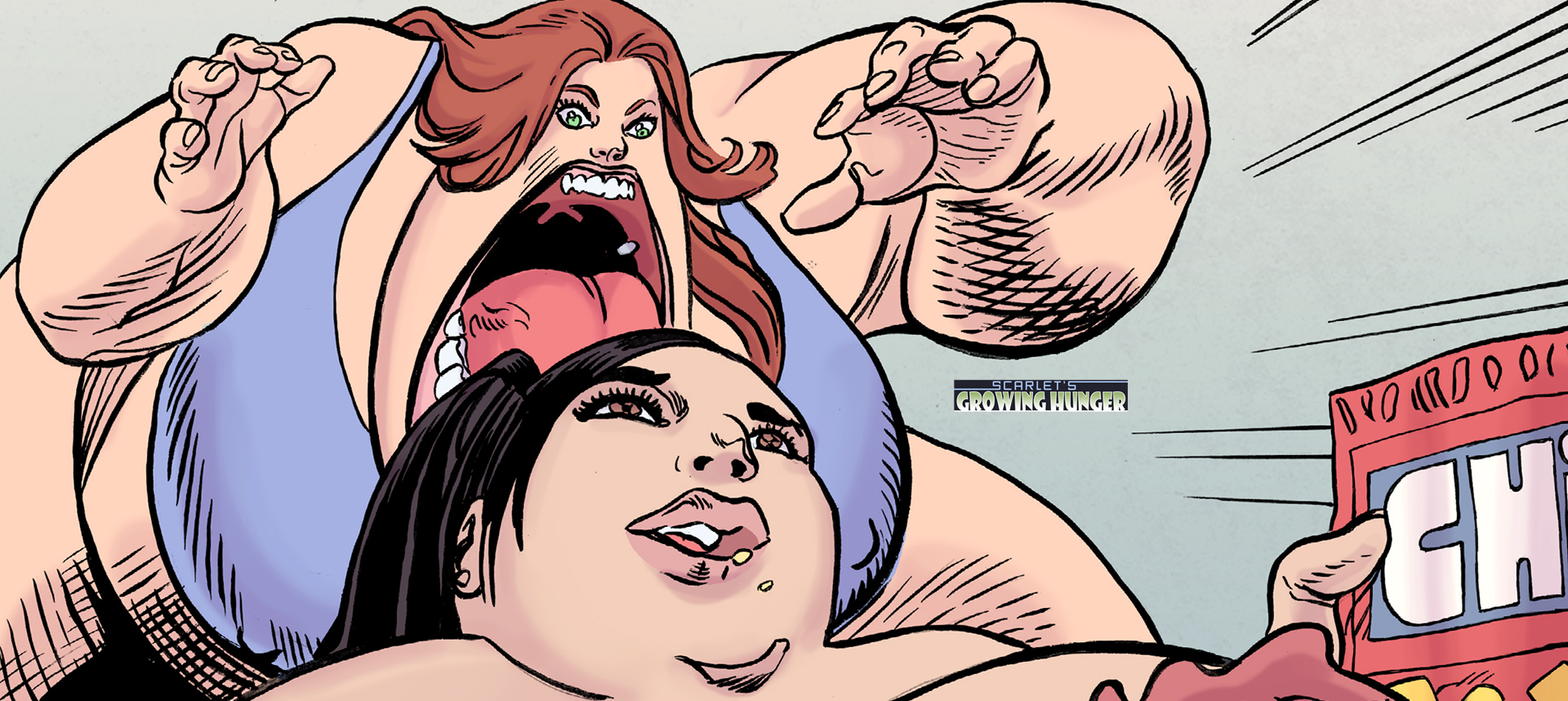 Synopsis: After winning the two competitions with ease, Scarlet claims her prize to star in the modelling convention. Although there's a lot of competition, the girls are huge and very beautiful. How will she compete?
Tags: same-size vore, soft vore, weight gain, height increase, sex
Issue Release Date: November 4th, 2018
Written By: JVZombie
Artwork By: Ponce (Alter Comics)
Series Link: Scarlet's Growing Hunger
Download this comic and all of our other Vore comics at VoreFan.com!
ALSO:
What did you think about Scarlet's Growing Hunger 5? Let us know your feedback in the comments section to help us improve!
Follow us on twitter at twitter.com/interwebcomics