In Lady Vomiton 2: Vore War, our titular empress and her army of cannibalistic warrior women take their revenge upon the enemy kingdom behind last issue's attempted assassination!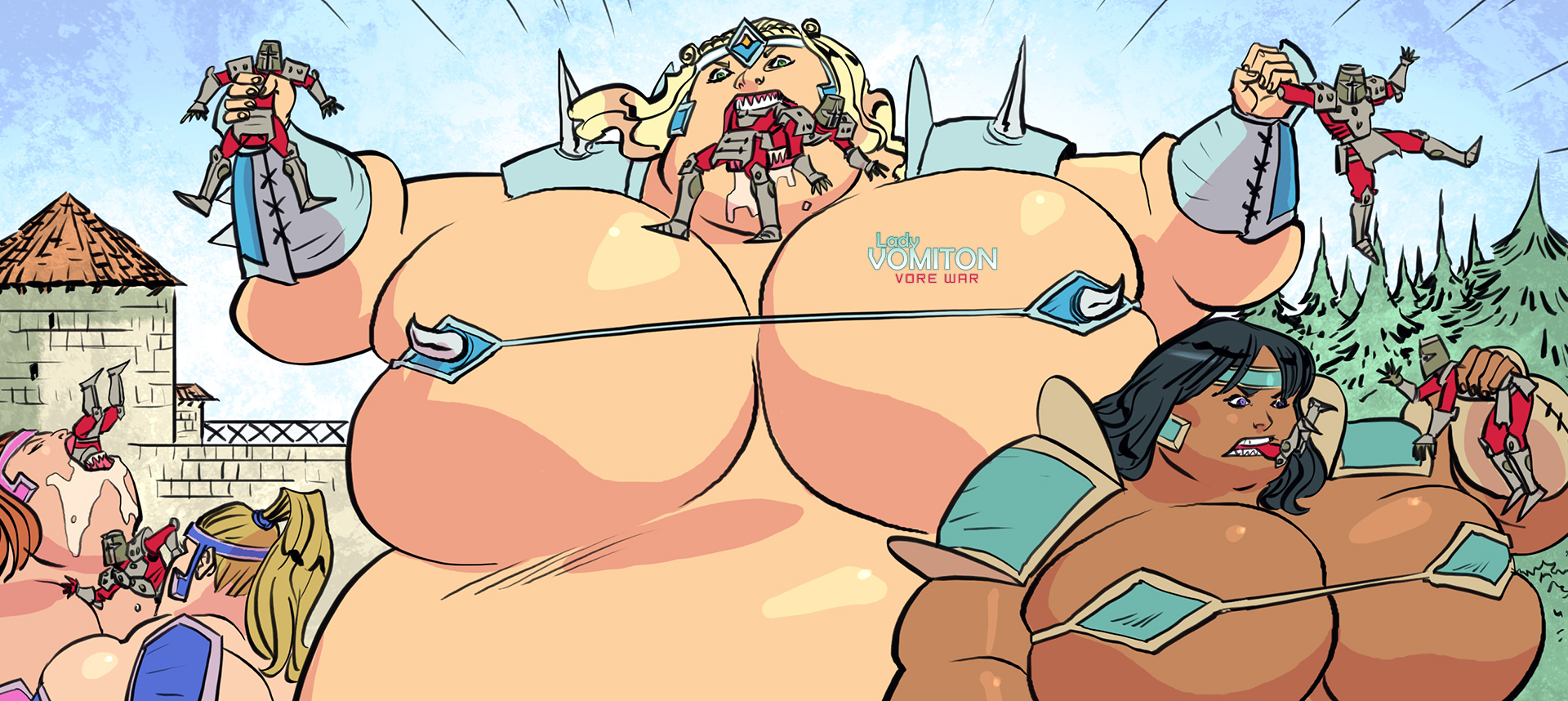 Synopsis: With the spies who poisoned her ferreted out, Lady Vomiton makes a small army of predators using the same technique used on her. But, if she can achieve it, what will be the price of her victory?
Tags: big-belly vore, vore belly, sizeplay vore, same-size vore, growth, multiple preds, vore war
Issue Release Date: January 4th, 2018
Written by: Mac Rome
Artwork by: Oscar Celestini

Series Link: Lady Vomiton
Download this comic and all of our other Vore comics at VoreFan.com!
ALSO:
What did you think about Lady Vomiton 2: Vore War? Let us know your feedback in the comments section to help us improve!
Follow us on twitter at twitter.com/interwebcomics