Our newest comic is about a young man in need of therapy who goes for a Meeting with Dr. Beckett to talk about his issues. An odd confession he makes seems like a lot to digest, but it may end up being a very fulfilling experience for both of them!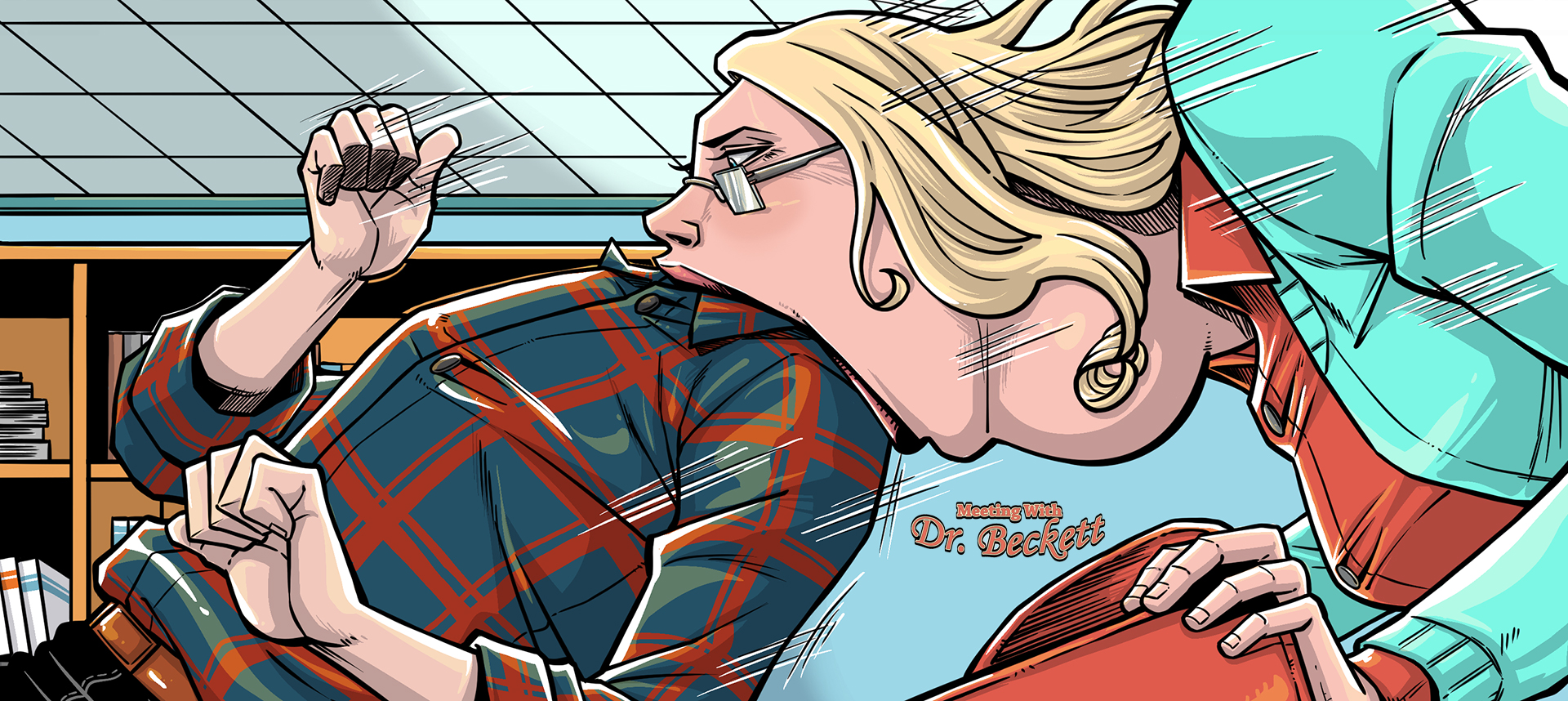 Synopsis: Adam Scott checks in with his regular (and most favorite) therapist, Dr. Juli Beckett. However, diving deeper into his fears and desires leads Adam to an unusual revelation that he must accept and embrace…
Written By: Stephanie Swallows
Artwork By: Xue (Sedna Studio)
Tags: vore, same-size vore, female predator, male prey, soft vore, digestion, psychological, therapist, clothes ripping, therapy, F/M, desire
Pages: 15 + 1 cover
Issue Release Date: November 4th, 2021
Issue Link: Meeting with Dr. Beckett
To download this comic and all of our other vore comics purchase a 1-month membership to Vore Fan!
ALSO: