Vore Fan takes you into a frightening and erotic world of dark magic and hungry goddesses with The Double Cross, our newest fetish comic!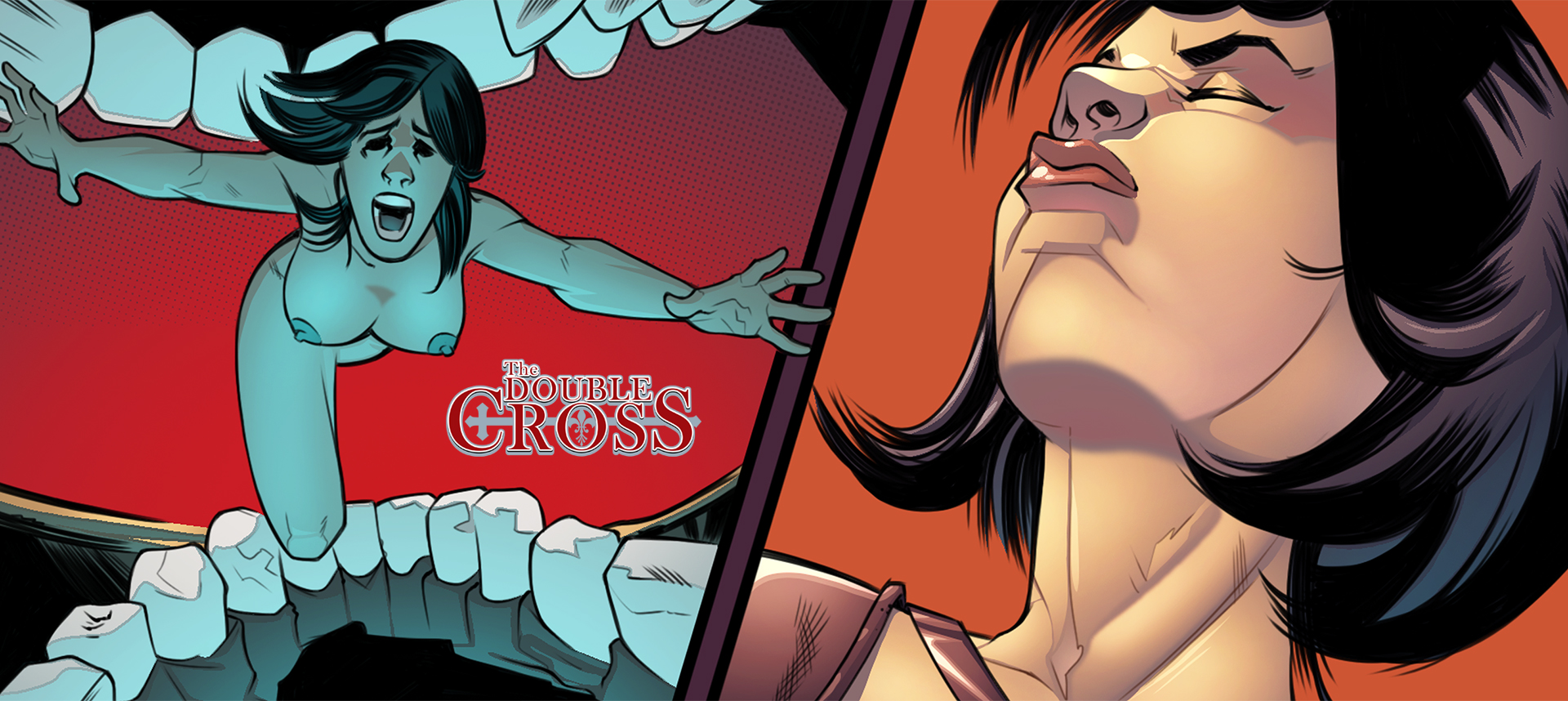 Synopsis: Led by a guide, a group of priestesses and paladins from the Sisters of the Sun venture forth to destroy an unholy altar. However, what happens when their escort decides to double cross them for personal gain?
Issue Release Date: September 4th, 2017
Written by: Zane of Bane
Lineart by: Vincenzo Sansone
Colors by: Slasher
Tags: Anal, Demon, Fantasy Setting, Insertion, Mass Vore, Sacrifice, Shrinking, Shrunken Woman, Vore
Issue Link: The Double Cross
Download this comic and all of our other Vore comics at VoreFan.com!
ALSO: What did you think of The Double Cross? Let us know your feedback in the comments section to help us improve!