As Scarlet's hunger grows, so does the size of her prey in the second issue of our hit same-size vore series!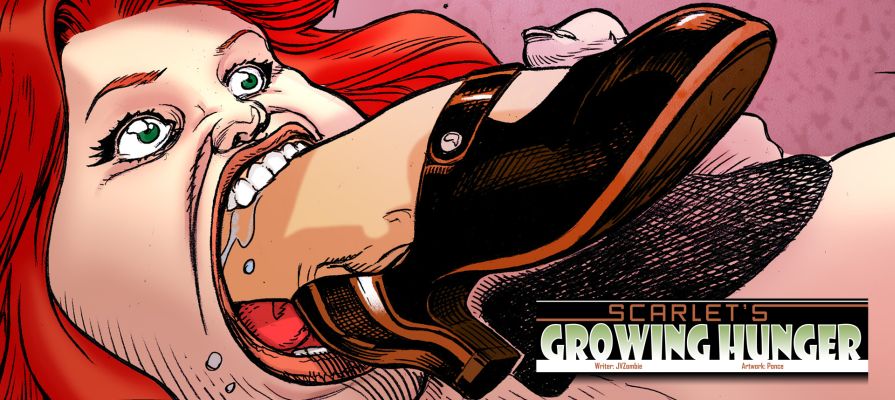 Synopsis: Scarlet has discovered John's fetish. Now her hunger grows even more. How long can John satisfy her before she goes after bigger things?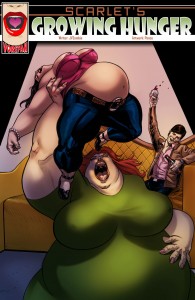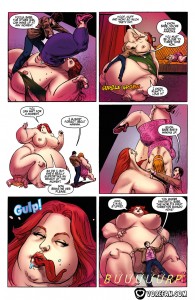 Tags: Same-Size Vore, soft vore, weight gain, sex, height increase
Issue Release Date: October 4th, 2016
Written By: JVZombie
Artwork By: Ponce (Alter Comics)
Series Link: Scarlet's Growing Hunger
Download this comic and all of our other Vore comics at VoreFan.com!
ALSO: What did you think about Scarlet's Growing Hunger 2? Let us know your feedback in the comments section to help us improve!