Allison completes her transformation into a vore predator and enjoys her first few meals in the newly released Developing Hunger 4!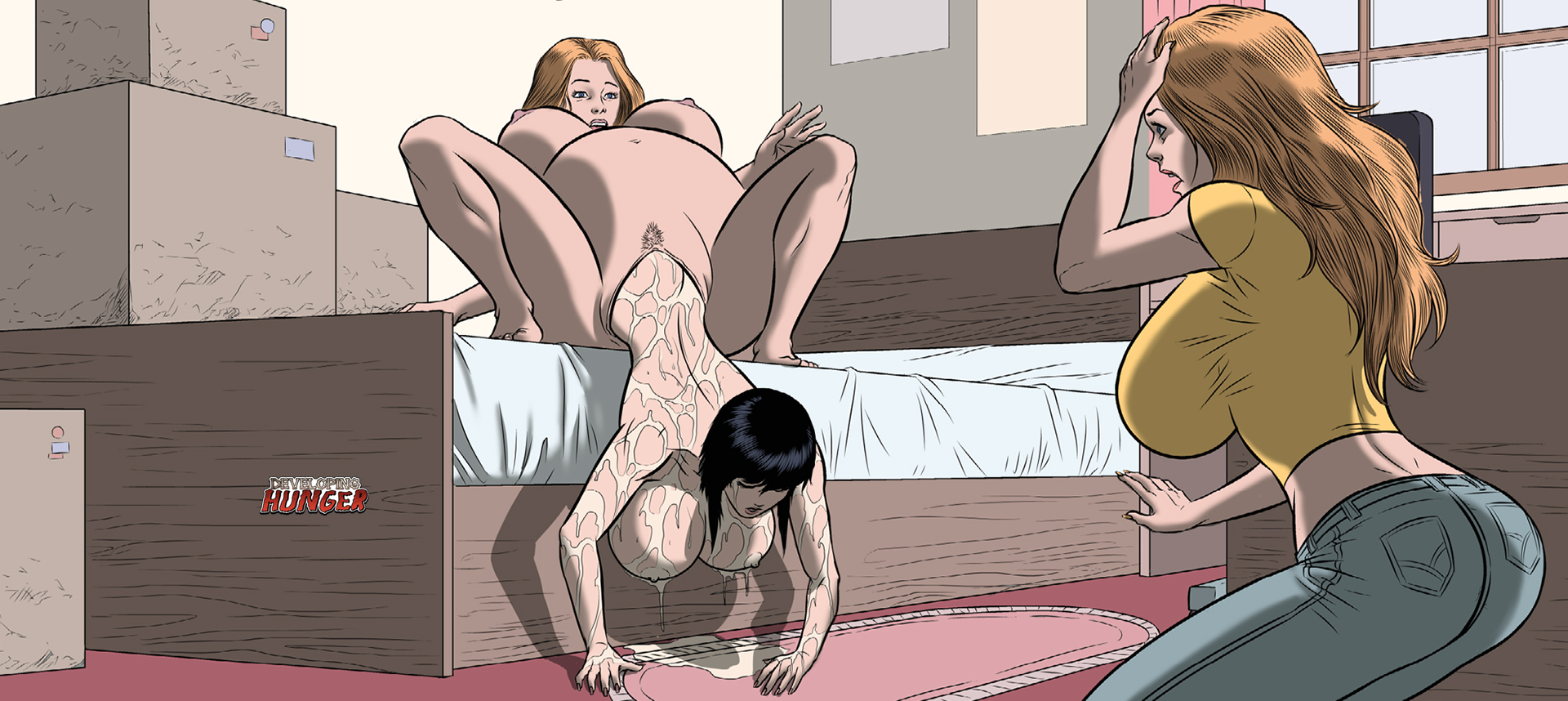 Synopsis: Jessica's mom makes herself known and a family trait is revealed. Allison wants to get in on the action.
Tags: vore, vaginal vore, sex, prehensile tongue, MILF, attribute vore, attribute transfer, rebirth
Issue release date: July 4th, 2018
Written By: Giantess-Cassie
Artwork By: Melek (Alter Comics)
Series Link: Developing Hunger
Download this comic and all of our other Vore comics at VoreFan.com!
ALSO:
What did you think about Developing Hunger 4? Let us know your feedback in the comments section to help us improve!
Follow us on twitter at twitter.com/interwebcomics