Hot on the heels of Attractive Demise's successful debut, Vore Fan is proud to present yet another serving of same-size vore sexiness for those among you whose hunger went unsated: Scarlet's Growing Hunger!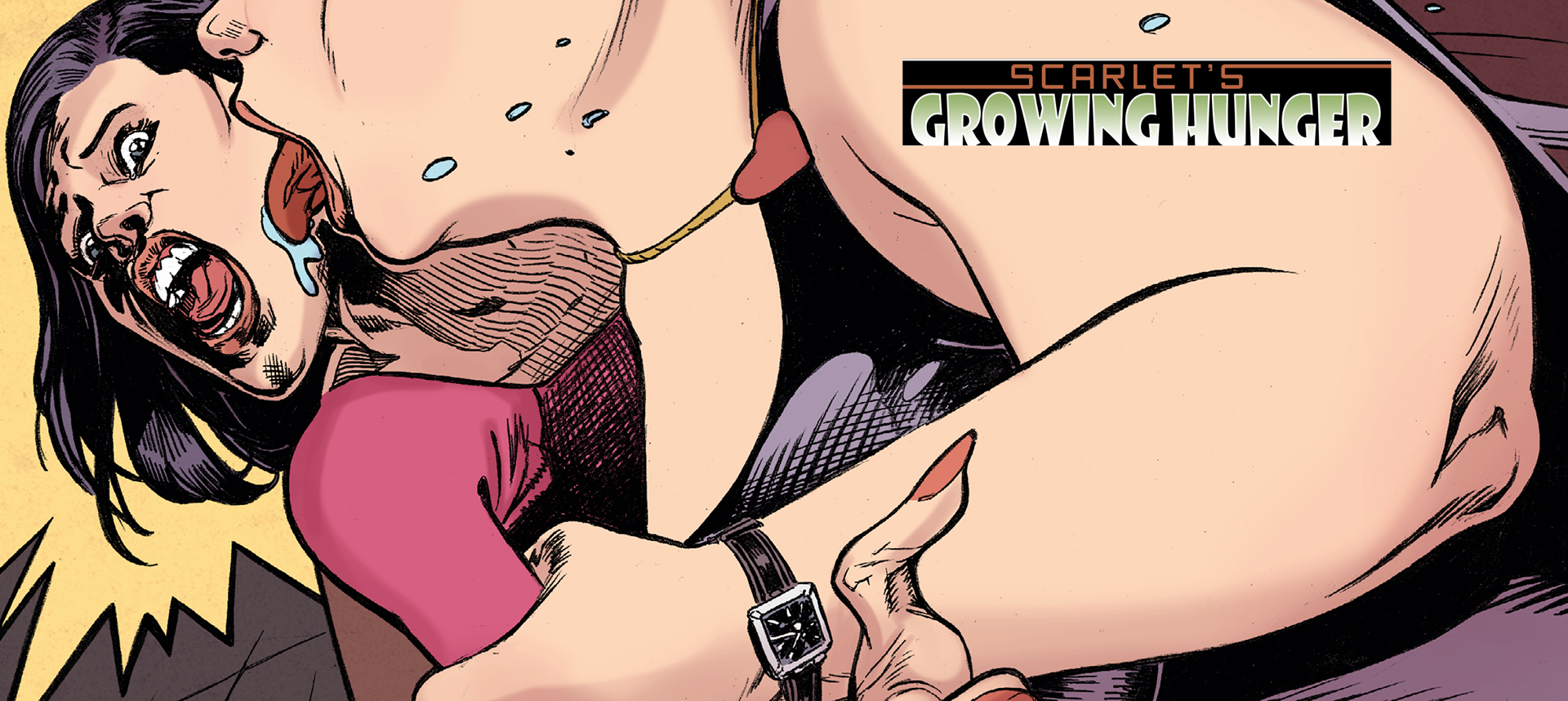 Synopsis: Scarlet is a young woman who is in a feeder/feedee relationship with her boyfriend John. Things take an interesting turn for the couple after Scarlet finds a file on John's computer entitled "vore"…
Tags: Vore, same-size vore, soft-vore, weight gain, blow job, sex
Issue release date: February 4th, 2016
Written By: JVZombie
Artwork By: Ponce (Alter Comics)
Issue Link: Scarlet's Growing Hunger
Download this comic and all of our other Vore comics at VoreFan.com!