Nosey reporter Mackenzie continues her investigation into strange disappearances surrounding a mystery woman – but her attempts to get the story are bringing her perilously close to a lethal predator and an Attractive Demise! Will she get an Inside-Her Scoop?
PLUS: You can read the entire first issue for FREE at this link!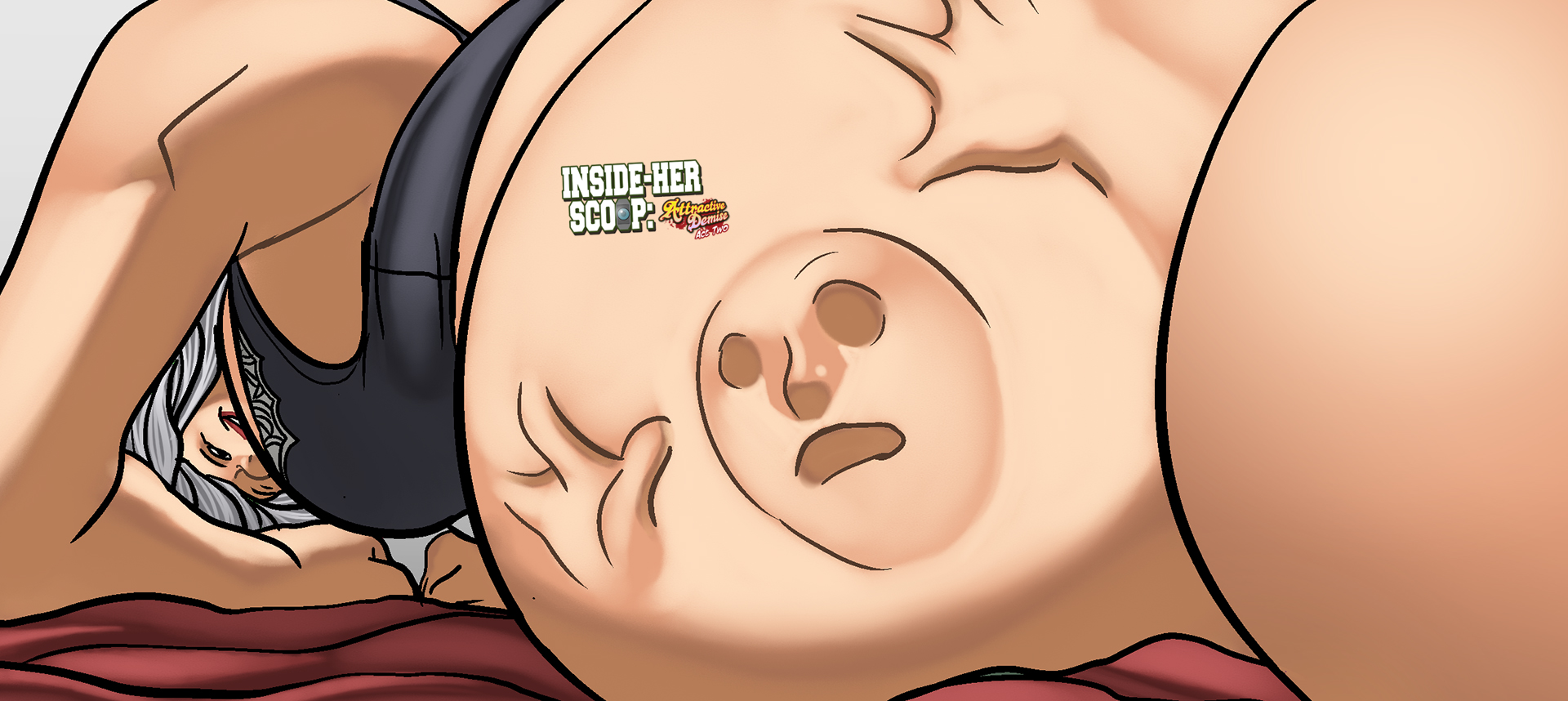 Synopsis: Mackenzie follows the mysterious woman in the hopes of finding a fresh lead, but the eager journalist has no idea how close her investigation will get her to danger…
Written By: Samantha Green
Artwork By: WantedWaifus
Tags: vore, same-size vore, soft vore, oral vore, implied vore, vore belly, big belly, female muscle, digestion, F/F, burp
Pages: 15 + 1 cover
Issue Release Date: January 4th, 2022
Series Link: Attractive Demise
To download this comic and all of our other vore comics purchase a 1-month membership to Vore Fan!
ALSO: