Consumed From Within features a real estate agent who isn't so much selling a home as she is stocking her pantry!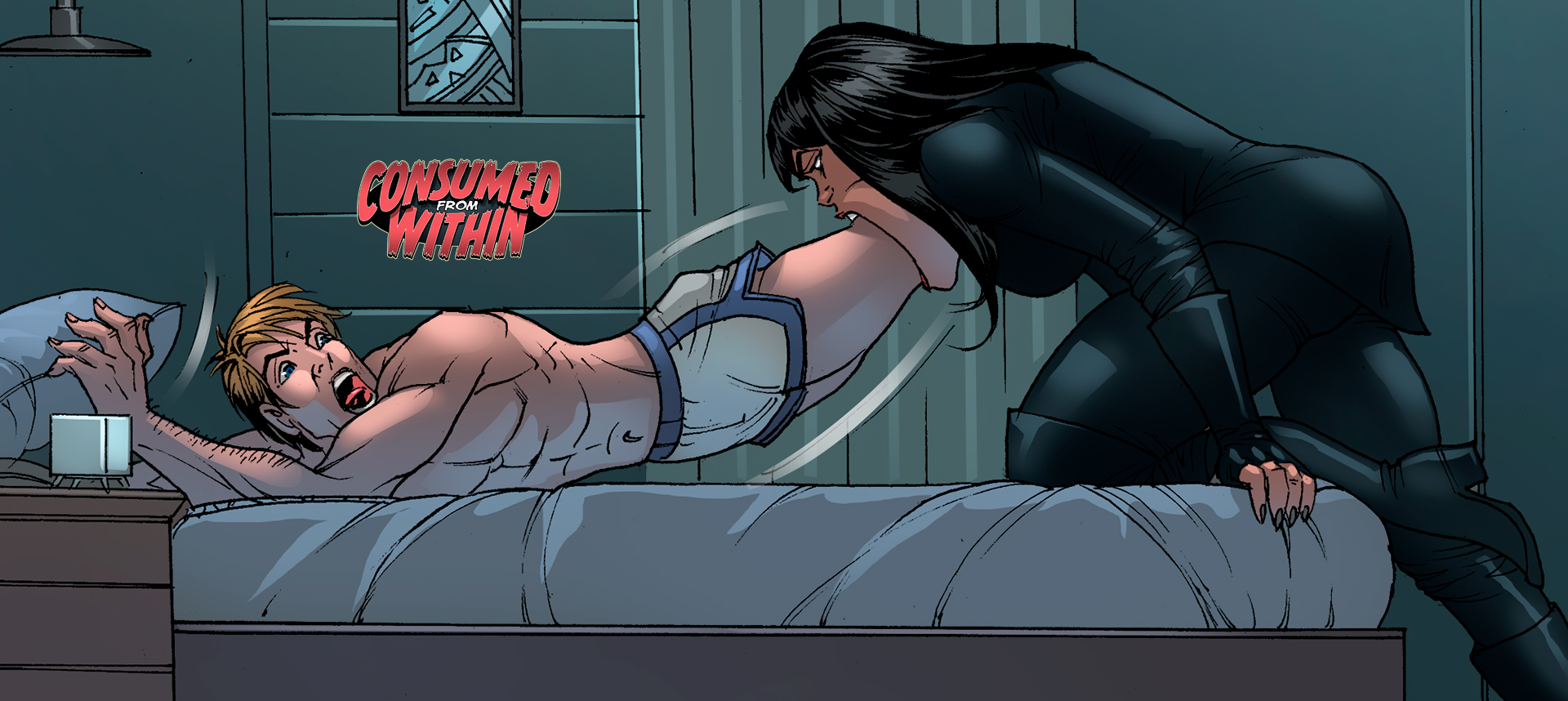 Synopsis: The house of Mary Celeste has never been occupied for long. Every buyer vanishes within a week of moving in, their belongings hardly touched and no signs of forced entry. The buyers just seem to vanish into thin air… or a toned stomach. Specifically, the toned stomach of real estate agent Jessica Goodbelly: the woman responsible for selling the infamous house.
Written By: Darkflame
Artwork By: Octo
Tags: vore, same-size vore, oral vore, soft vore, digestion, big belly vore, female pred, female prey, male prey, F/M, F/FFF, multiple victims, weight gain, gluttonous pred, clothes ripping
Issue Release Date: May 4th, 2021
Issue Link: Consumed From Within
To download this comic and all of our other vore comics purchase a 1-month membership to Vore Fan!
ALSO: