Fans of Farm to Fork and A Little Immunity can rejoice as Vore Fan proudly debuts our newest non-human predator in Big Mig's Meal!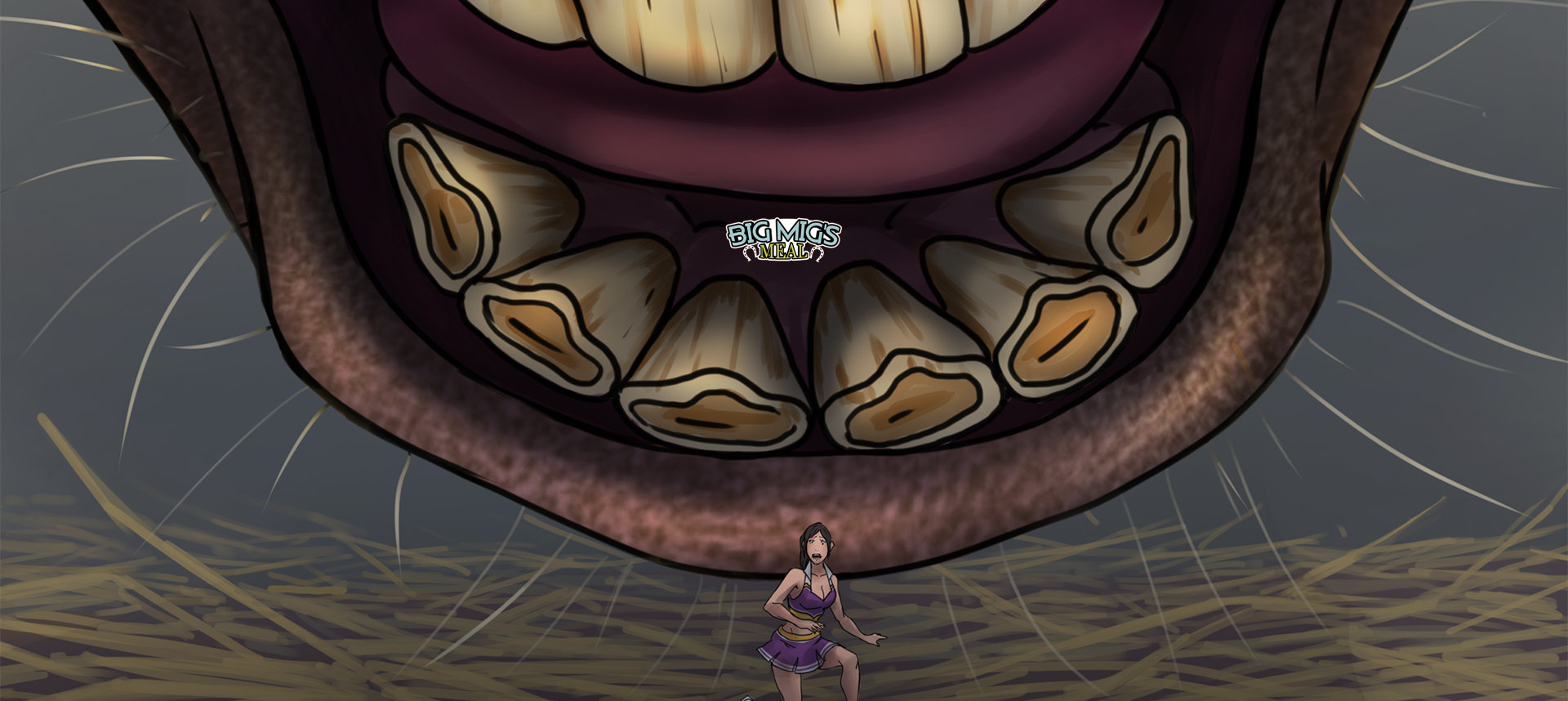 Synopsis: There are some places out on the back roads where one can end up getting lost even with all the tech in the world to guide you. A particular group of cheerleaders find themselves discovering one such place, and then learn how hard it is to get some help when such things happen.
Tags: Unaware, Non-Human Pred, Micro, Shrinking, Female Prey, Male Pred
Issue release date: October 18th, 2018
Written by: Sage of Stars
Artwork by: Jieun
Issue Link: Big Mig's Meal
Download this comic and all of our other Vore comics at VoreFan.com!
ALSO:
What did you think about Big Mig's Meal? Let us know your feedback in the comments section to help us improve!
Follow us on twitter at twitter.com/interwebcomics