Vore Fan's most popular series returns with a third serving of all the same-size vore action you've come to expect, along with a side order of re-birthing!
PLUS: You can read the entire first issue for FREE at this link!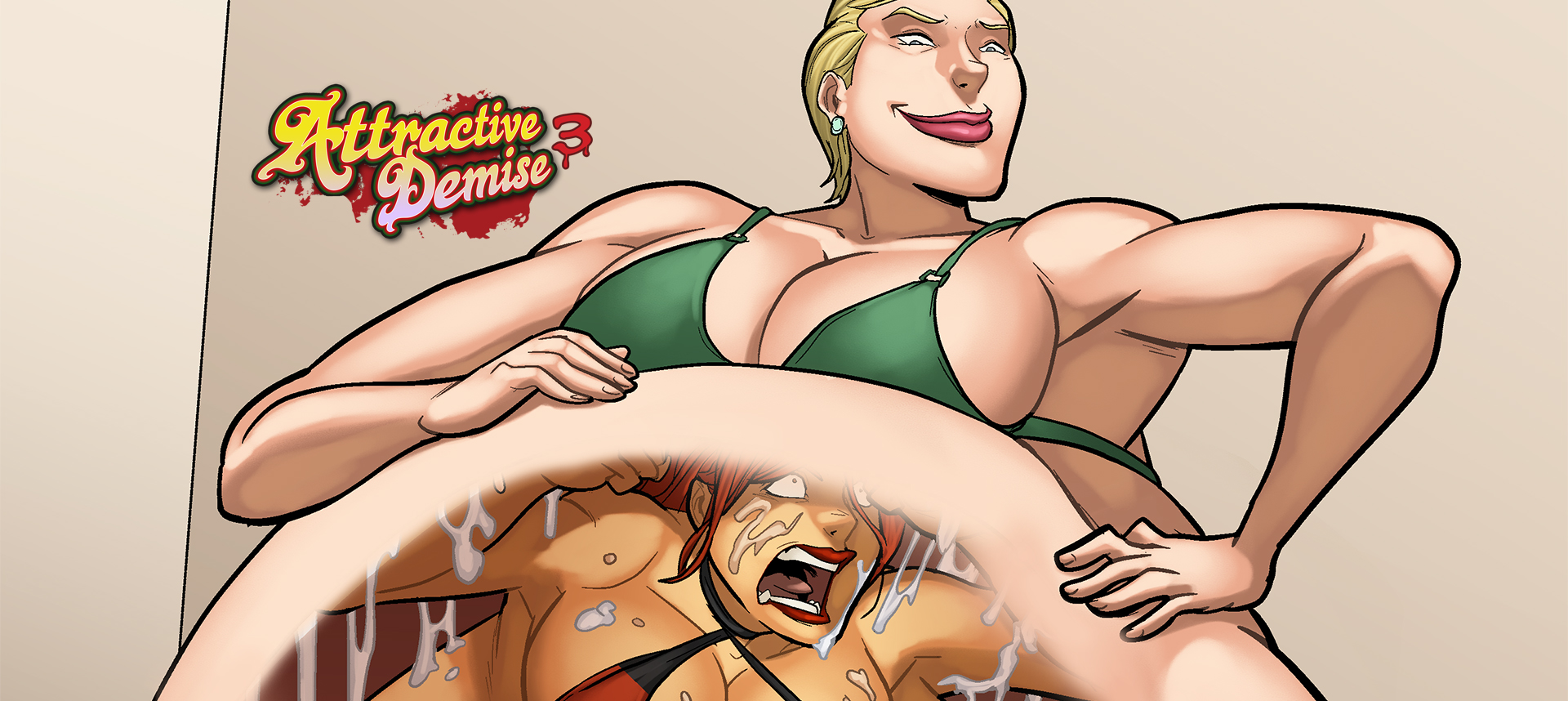 Synopsis: We return again to the infamous Attractive Demise club as last week's victim becomes part of the next show, though her captors have something extra special planned. A night none involved will soon forget.
Issue Release Date: April 4th, 2017
Written By: Samantha Green
Artwork By: WantedWaifus
Tags: Same-Size Vore, Breast Expansion, Gas, Soft Vore, Oral Vore, Anal Vore, Re-birth, Digestion

Series Link: Attractive Demise
Download this comic and all of our other Vore comics at VoreFan.com!
ALSO: What did you think of Attractive Demise 3? Let us know your feedback in the comments section to help us improve!