Genuine romance is a rare commodity within the world of vore. What you more frequently get is sadistic hunger, ironic punishments, or complete strangers who wandered into the wrong mouth at the wrong time.
That's probably why we love our latest release: Ring Retrieval, a simple story about the lengths one man will go to ensure the perfect proposal.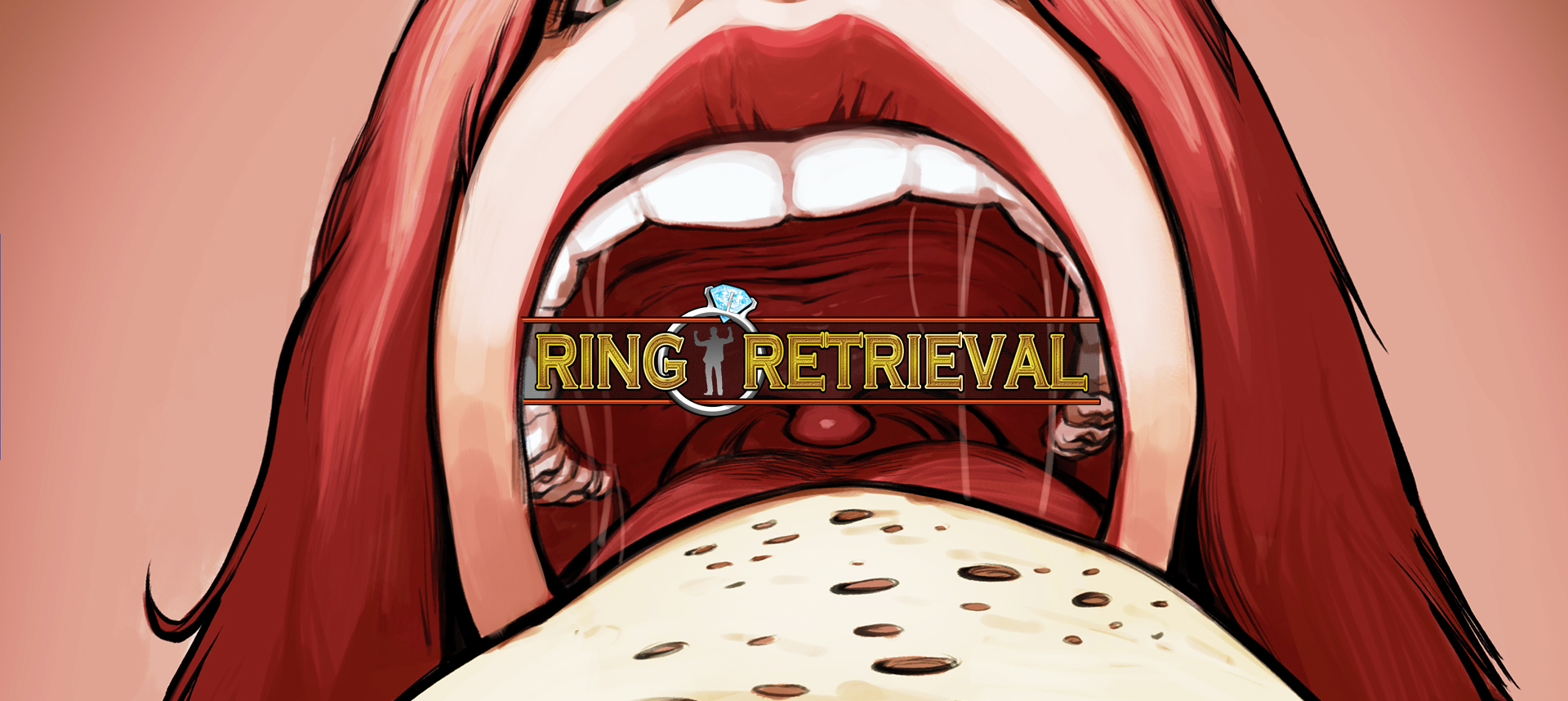 Synopsis: Some days, it just doesn't pay to be a romantic. Jon learns this the hard way with his girlfriend Anna Reese, and he has to try and find a way out, or his relationship is in the dumps.
Tags: Unaware, Giantess, Shrinking, Vore, Mouthplay, Foodplay
Issue release date: December 4th, 2015
Written By: Sage of Stars
Artwork By: Dai (Sedna Studios)
Issue Link: Ring Retrieval
Download this comic and all of our other Vore comics at VoreFan.com!