When there's something hungry in your neighborhood, who you gonna call? A team of elite hunters from the Paranormal Consumption Agency! These covert operatives are ready to turn the tables on people-eating monsters across the country!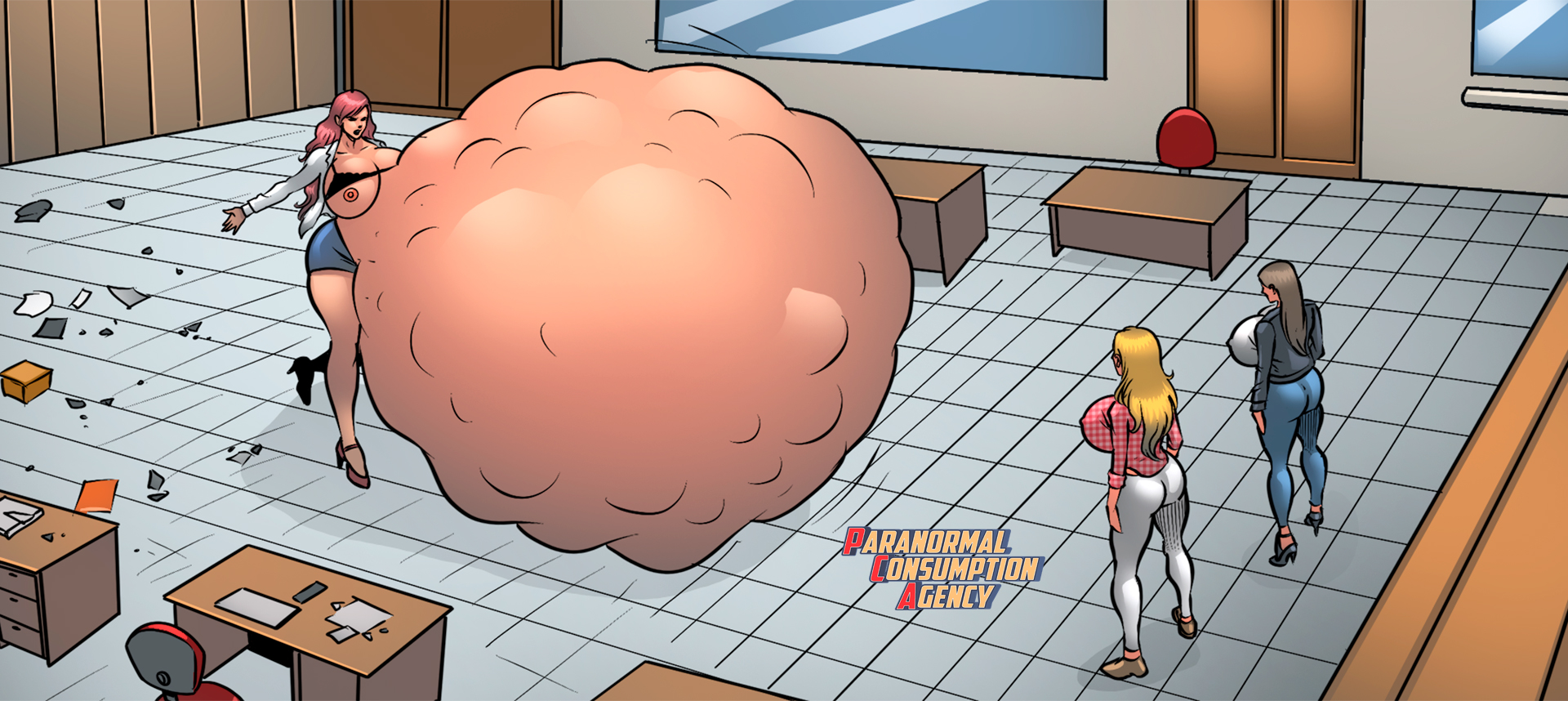 Synopsis: Lisa Bake and Sophia Remington are best friends and part of an agency that dwells in the shadows. They hunt the things that prey on innocent people. When a bigger plot unfolds to threaten the world, they rally together to seek out the clues they need to help save their world.
Written By: JV-Zombie
Artwork By: Octo
Tags: vore, same-size vore, mini-giantess, weight gain, transformation, monster girl, multiple predators, multiple prey, magic
Issue Release Date: June 18th, 2022
Issue Link: PCA – Paranormal Consumption Agency
To download this comic and all of our other vore comics purchase a 1-month membership to Vore Fan!
ALSO: