A trio of hungry "goddess" slime girls are receiving offerings from their most loyal worshippers – in the form of nonbelievers to be consumed! Will one of their devotees please them enough to earn the Communion she so desperately desires?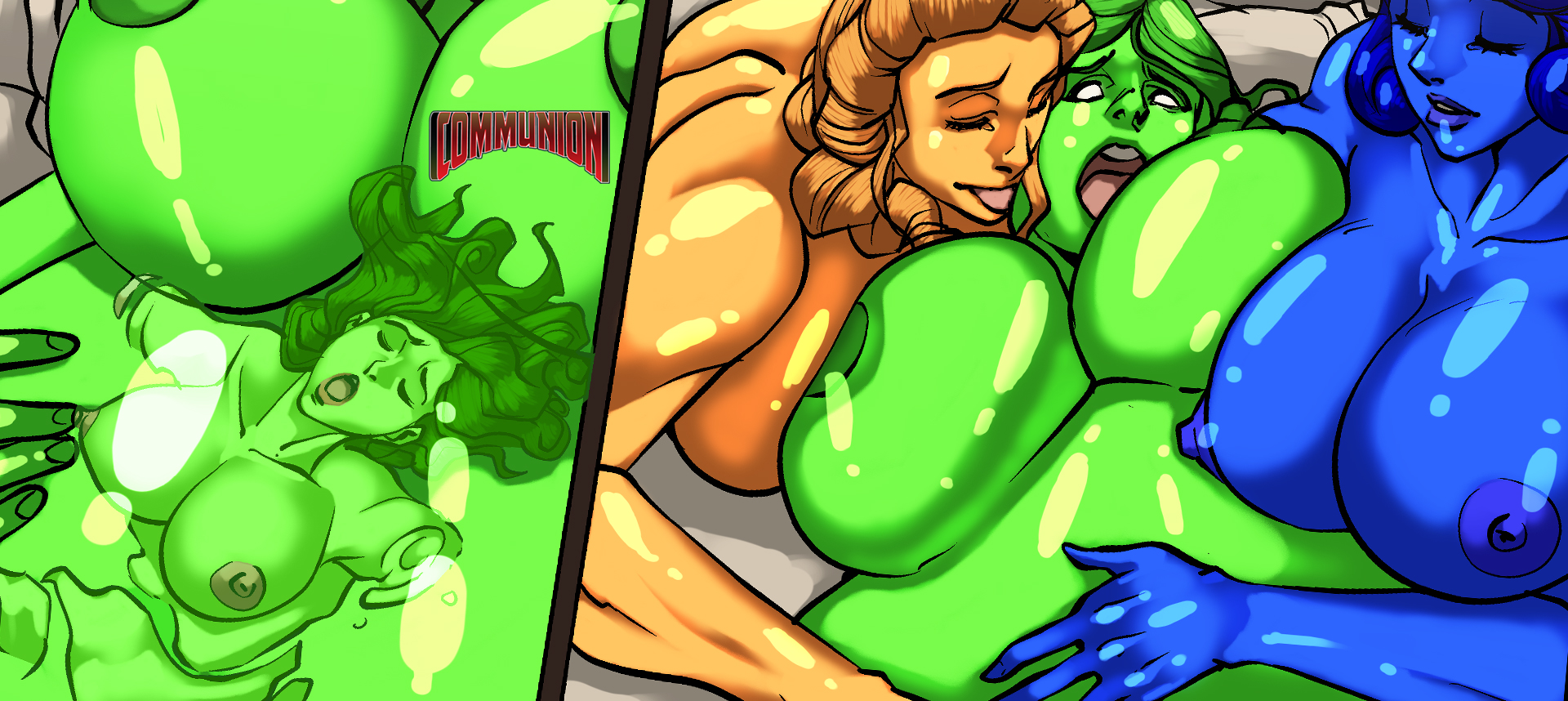 Synopsis: Maitreya is a Priestess of the Three Goddesses: enormous, gelatinous women who demand sacrifices. Maitreya and her apprentice, Ariadne, as well as the arrogant Inquisitor, Moira, bring the Goddesses three heretics as offerings to the Goddesses to consume. Maitreya is fully devoted, but will the Goddesses give her the reward she desires?
Written By: Extremist
Artwork By: WantedWaifus
Tags: vore, absorption vore, unbirthing, slime, goo girl, monster girl, transformation, pleasure, squirt, multiple predators, multiple prey
Issue Release Date: March 4th, 2022
Issue Link: Communion
To download this comic and all of our other vore comics purchase a 1-month membership to Vore Fan!
ALSO: