Stressed-out overeater Cindy has Another Meeting with Dr. Beckett, and she's hoping to get some help with her dietary disorder. It's safe to say that once the session is over, it won't be Cindy's eating habits that are causing her trouble…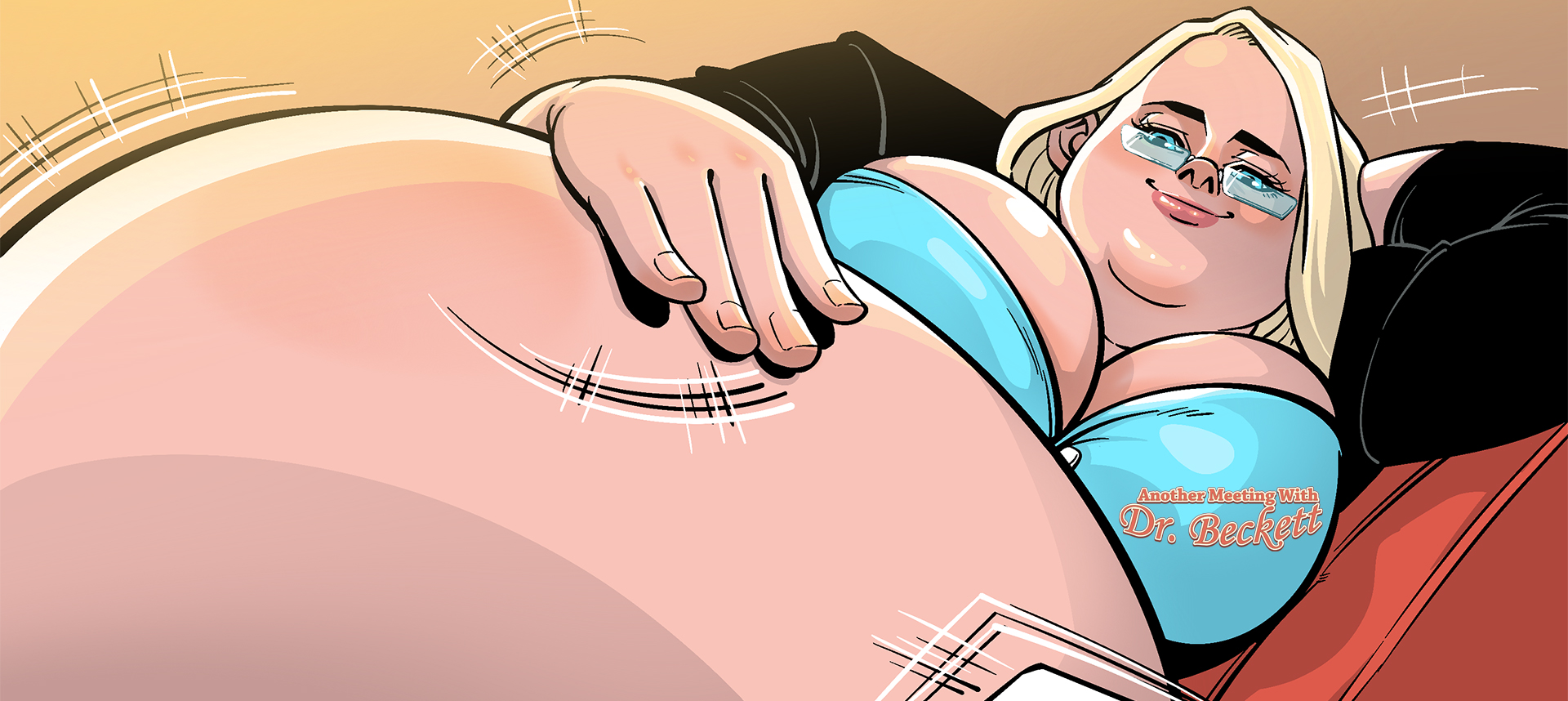 Synopsis: It has been two weeks since the therapy session with Adam has occurred, and Dr. Juli Beckett still carries her previous patient on her blossomed gut and hips. However, when another patient, Cindy Tong, comes into Beckett's office to fret over her eating disorder, Dr. Beckett may just have to make room in her busy schedule (and gut) for some more therapy!
Written By: Stephanie Swallows
Artwork By: Xue (Sedna Studio)
Tags: vore, same-size vore, weight gain, female predator, female prey, soft vore, digestion, psychological, therapist, clothes ripping, therapy, F/F, desire
Issue Release Date: February 18th, 2023
Series Link: Meeting with Dr. Beckett
To download this comic and all of our other vore comics purchase a 1-month membership to Vore Fan!
ALSO: