If you ever think you've got it rough at work, just be glad you're not the star of Ingesting The Intern: a new comic from Vore Fan detailing the unfortunate fate of one man as he discover how little his boss actually values him!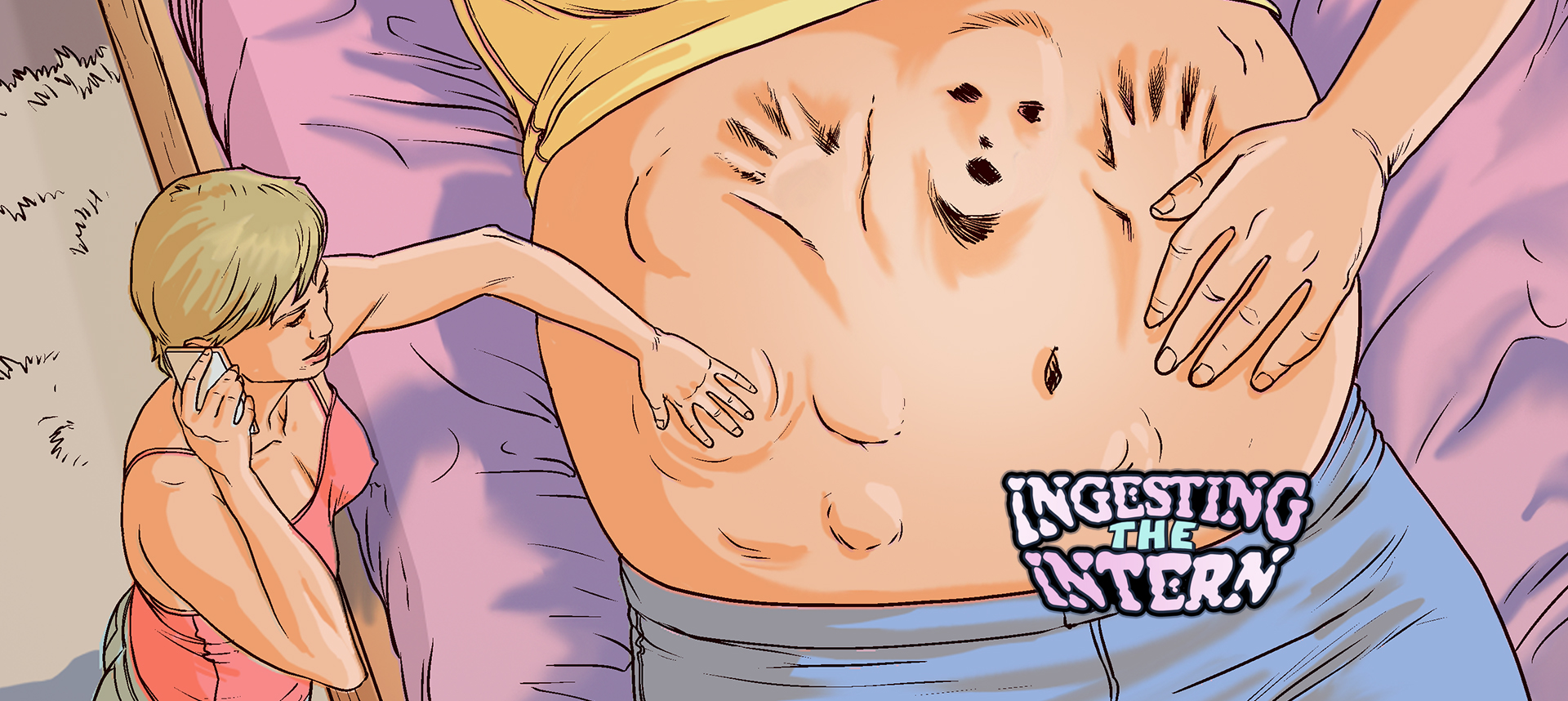 Synopsis: Hoping to win the approval of his employer, Kyle Wellons agrees to take good care of his extremely wealthy employer Mrs. Olvera's gigantic and gluttonous daughter Bella (whom the other interns refer to as 'Beelzebella') and attend to her needs for the week while his boss attends an important overseas conference. Soon enough, however, he becomes aware that these 'needs' are him being her next weekly human meal rather than an official caretaker (he'll just be taking care of her hunger). Can Kyle manage to escape his digestive demise in her belly or end up as her next bowel movement?
Issue Release Date: June 4th, 2017
Written by: Rebus Brown
Artwork by: Enroc Studio
Tags: soft vore, mini giantess, oral, digestion, internals, F/M, femdom
Issue Link: Ingesting The Intern
Download this comic and all of our other Vore comics at VoreFan.com!
ALSO: What did you think of Ingesting The Intern? Let us know your feedback in the comments section to help us improve!