A band of panty-themed criminals find themselves on the business end of an unusual heroine's extra-large "secret weapon" when they accidentally draw the attention of The Fantastic Phallus!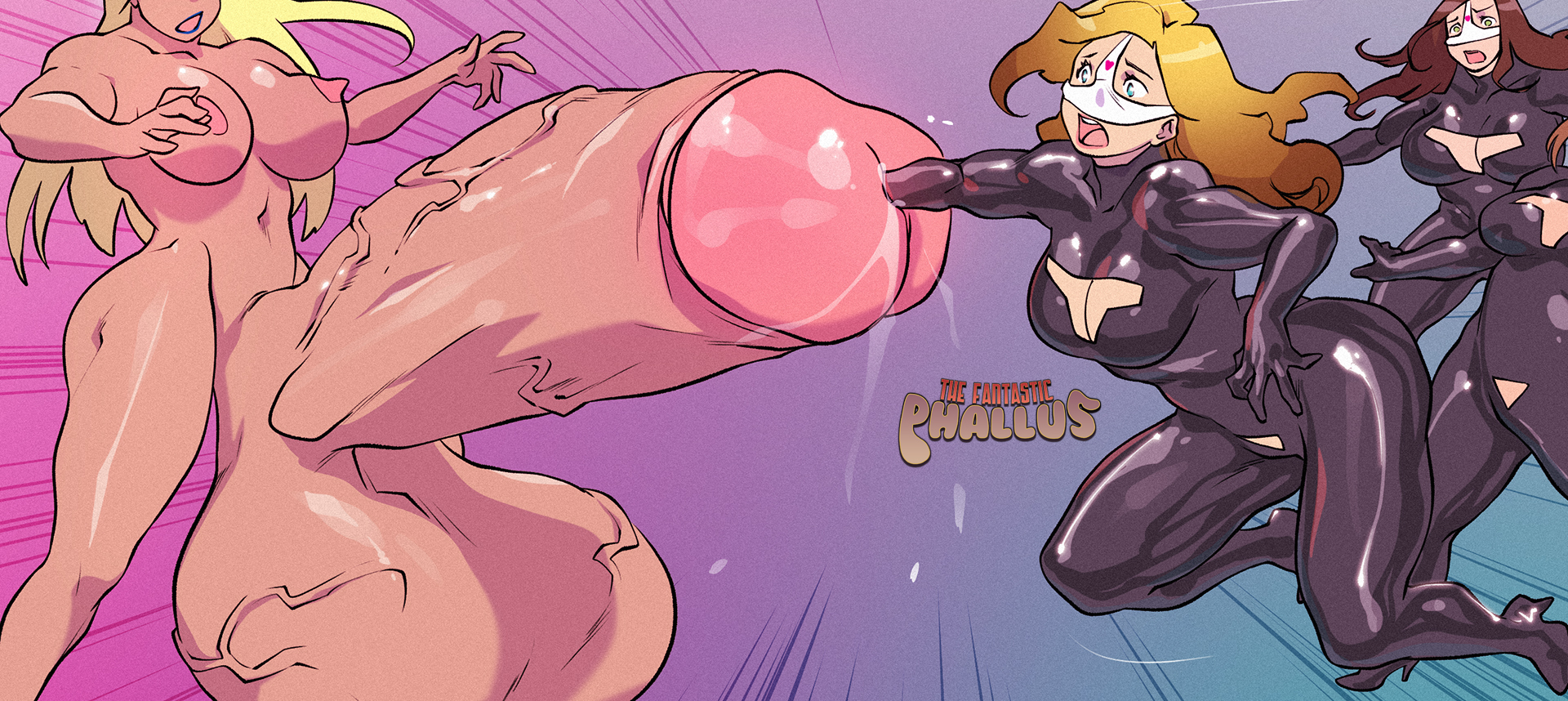 Synopsis: Felicia Flores used to be your average, boring college student. That, however, was until the night a mysterious object from the sky came crashing into her life and transformed her into THE FANTASTIC PHALLUS: a crime-stopping superhero with very unique powers! When a vicious gang of thieves known as The Panty Raiders attack Felicia's gorgeous roommate, The Fantastic Phallus will have no choice but to dispose of them with her Wonder Cock of Justice!
Written By: Takaine
Artwork By: Exemi
Tags: vore, same-size vore, cock vore, digestion, f/f, female predator, female prey, multiple prey, transformation, beautification, futanari, futa TF, penis expansion, breast expansion, female muscle, muscle growth, height increase, superheroes
Issue Release Date: August 18th, 2021
Issue Link: The Fantastic Phallus
To download this comic and all of our other vore comics purchase a 1-month membership to Vore Fan!
ALSO: