We've shaken and stirred things up with the debut issue of our new action-packed spy series Licensed to Vore, the first comic in our lineup to feature both same-size AND size-play style vore!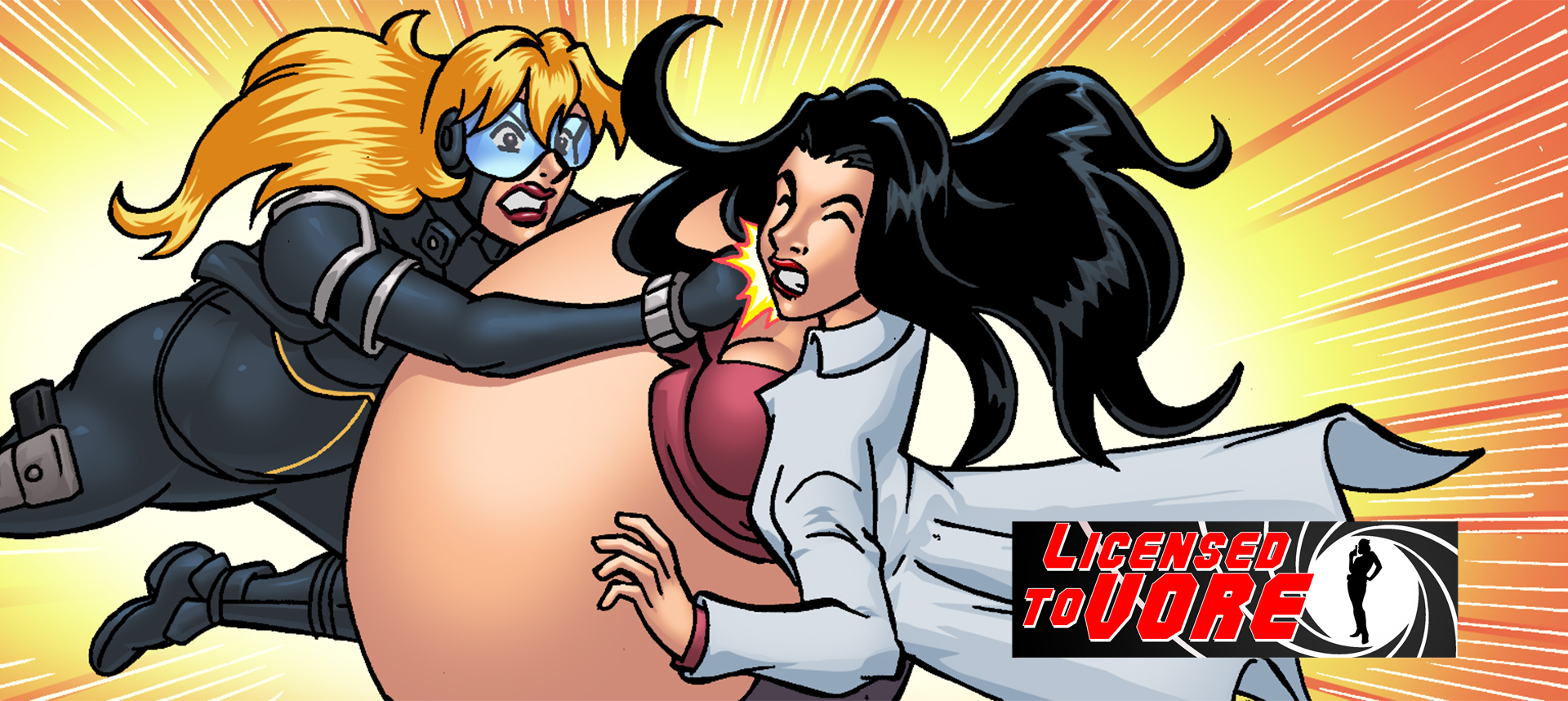 Synopsis: When dangerous people threaten the entire world, but need to be taken alive at all costs, the government sends in their best: Agent Lisa. She has been biologically upgraded to be the ultimate spy, possessing the unique ability to store captured targets inside her body. But when she comes up against a foe with similar abilities, she ends up in the fight of her life.
Tags: Shrinking, soft vore, same-size vore, weight gain
Issue Release Date: May 4th, 2016
Artwork By: Octo
Written By: JVZombie
Issue Link: Licensed to Vore: The Spy Who Ate Me
Download this comic and all of our other Vore comics at VoreFan.com!