Scarlet is back and hungrier than ever as she makes her way to a BBW-themed steakhouse eating competition where she plans to enjoy the contestants as much as the contest itself!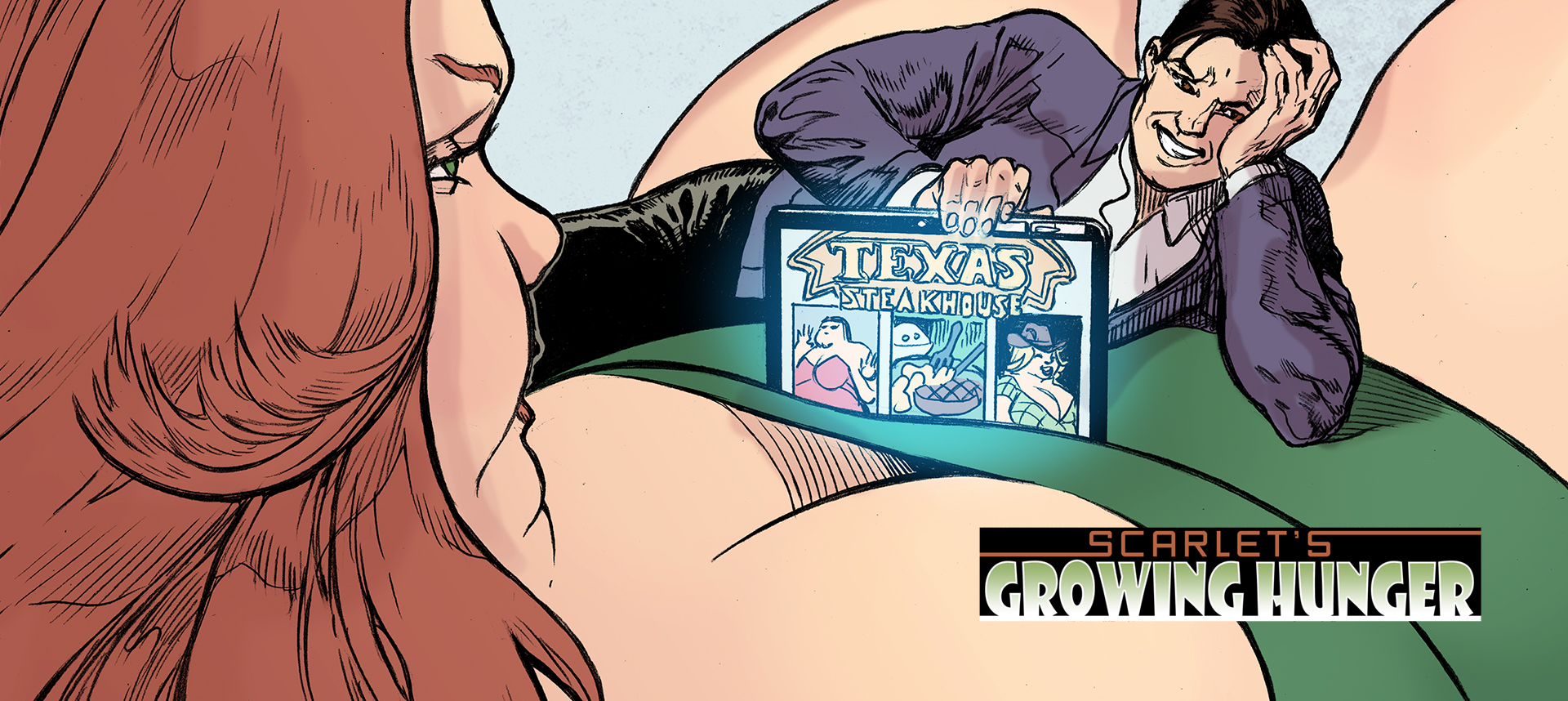 Synopsis: With her newfound height Scarlet's hunger grows even stronger as she tries to please her boyfriend John. He finds out there's an eating competition in the next state. How will Scarlet fare in this endeavour, and will her competition end up on her personal menu?
Tags: Same-size vore, soft vore, weight gain, height increase, sex
Issue Release Date: December 4th, 2016
Written By: JVZombie
Artwork By: Ponce (Alter Comics)
Series Link: Scarlet's Growing Hunger
Download this comic and all of our other Vore comics at VoreFan.com!
ALSO: What did you think about Scarlet's Growing Hunger 3? Let us know your feedback in the comments section to help us improve!