Our most popular series ever is back! Attractive Demise 2: Backstage picks up where the last issue left off, featuring more of the sexy same-size vore you loved last time alongside Vore Fan's first ever example of insertion/unbirthing vore!
PLUS: You can read the entire first issue for FREE at this link!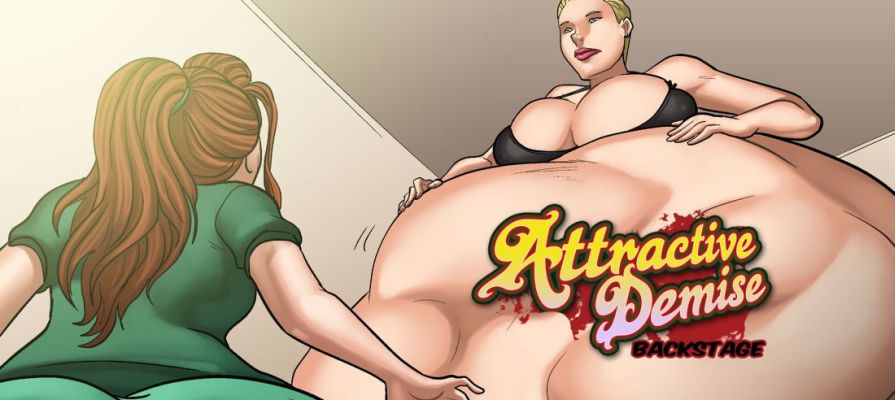 Synopsis: We return to the mysterious and infamous Attractive Demise club as two friends take advantage of a pair of tickets to a special evening show. After the show horrifies yet fascinates the pair, they are then offered a backstage to meet the show's star for a night they won't soon forget…
Tags: Same-Size Vore, Breast Expansion, Butt Expansion, Hourglass Expansion, Gas, Soft Vore, Oral Vore, Digestion, Unbirth
Issue Release Date: August 4th, 2016
Written By: Samantha Green
Lineart By: JM Valenzuela
Colors By: Manikan Gludz
Series Link: Attractive Demise
Download this comic and all of our other Vore comics at VoreFan.com!