Sizeplay fans rejoice! The first issue of The Good Doctor's Promise, our new giantess-vore fantasy-adventure series, is now available to download!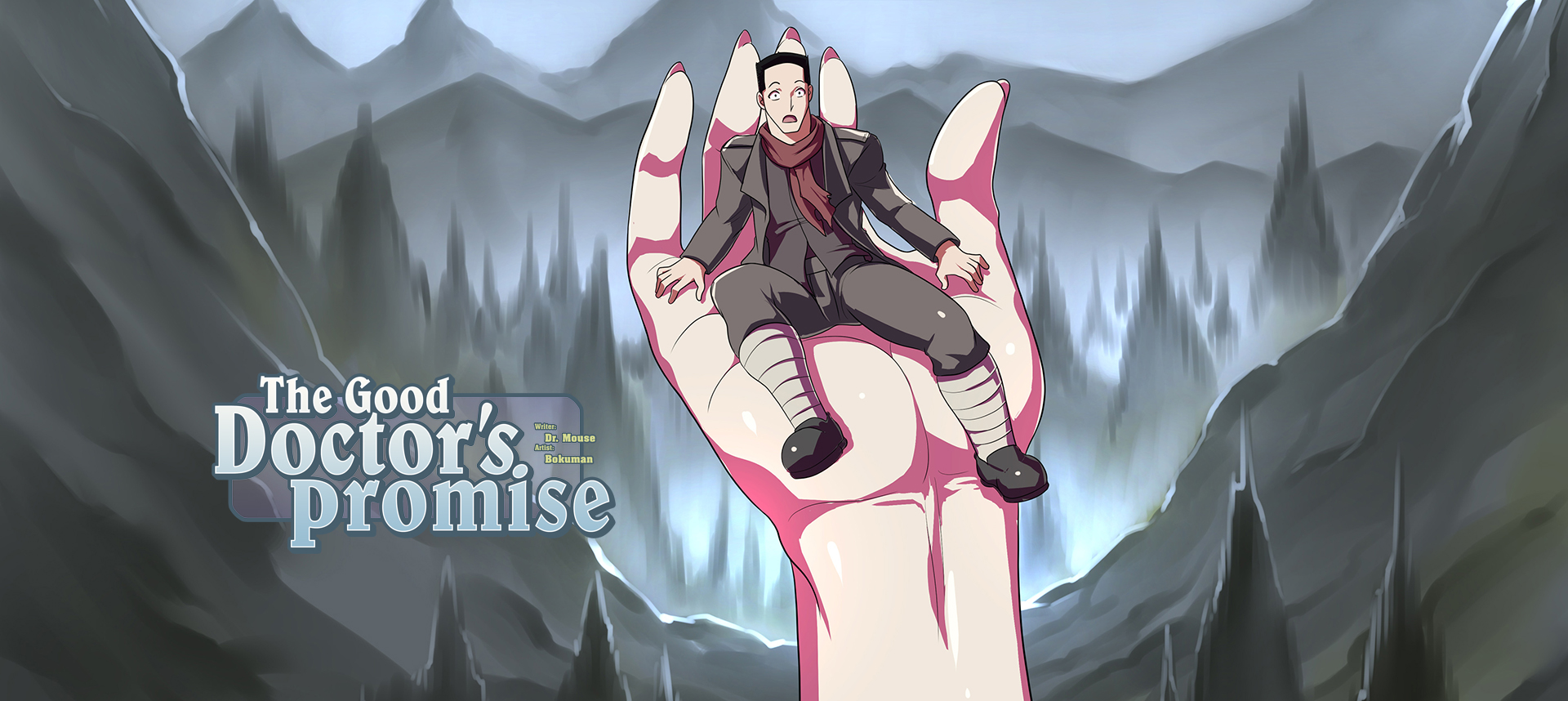 Synopsis: Dr. Desmond, an absent-minded magician, has been summoned to the mountain of Amarytha, a beautiful giantess and powerful witch to whom he owes a substantial favor. He ascends the mist-shrouded peak to the secluded cave of the giantess, apprehensive about her intentions, to find she has a shocking request: The good Doctor must enter her body to locate a precious artifact long-hidden inside her gut. Unable to refuse, Dr. Desmond has no choice but to allow Amarytha to swallow him alive, and trust her with his life.
Issue Release Date: May 4th, 2017
Written by: Dr. Mouse
Artwork by: Bokuman
Tags: Giantess, vore, fantasy, femdom, endo, magic, body exploration
Issue Link: The Good Doctor's Promise
Download this comic and all of our other Vore comics at VoreFan.com!
ALSO: What did you think of The Good Doctor's Promise? Let us know your feedback in the comments section to help us improve!