Endonaut's miniaturized protagonist makes a desperate attempt to escape his girlfriend's body in the second issue of this Vore Fan series, but things don't quite go as planned…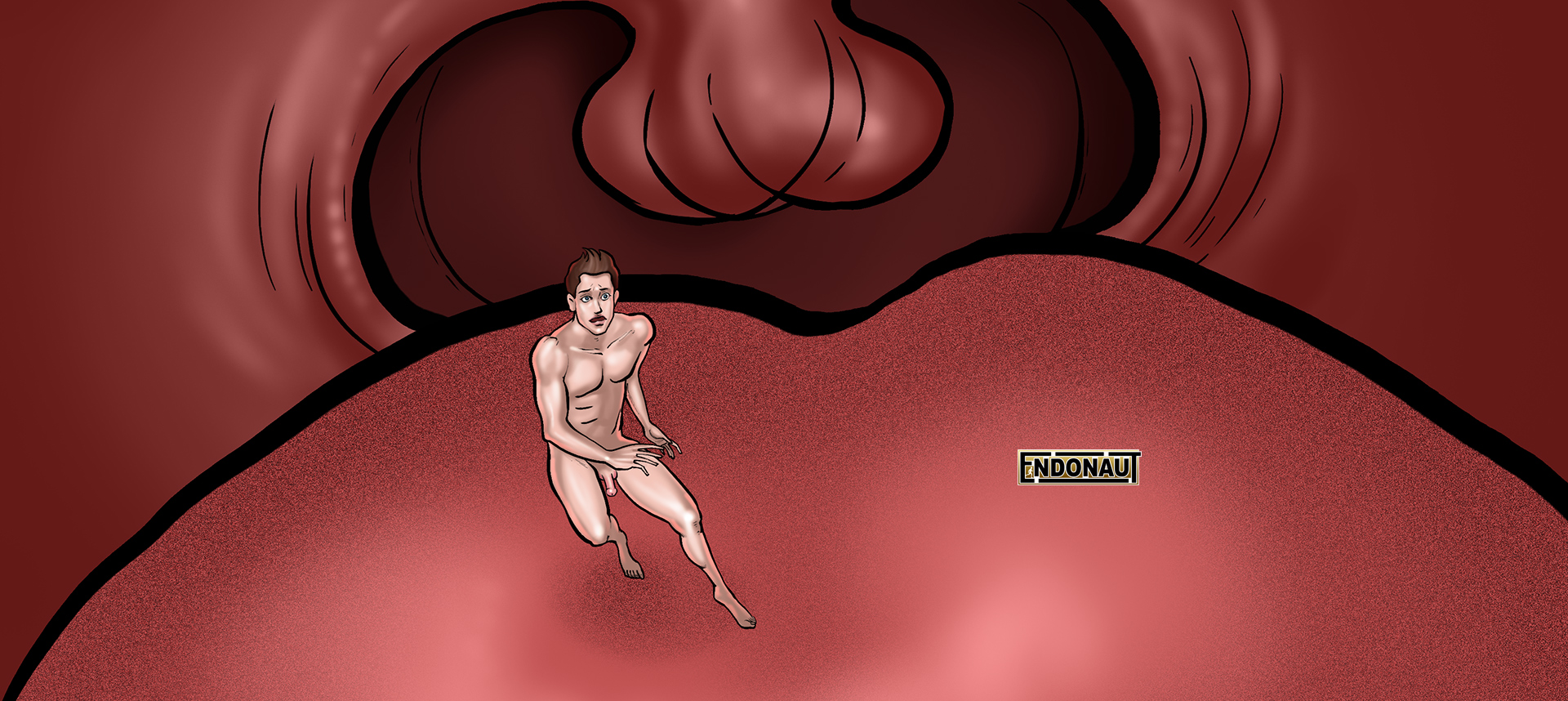 Synopsis: As Jessica and Darcy's sex continues, Jake makes his way to Jessica's belly in order to escape her body and get her attention. But can he get their attention at his small size? Or will he be lost in their lustful acts?
Tags: sizeplay, shrunken man, full tour, anal, endo, strap-on, sex, lesbians, bi-sexual
Issue Release Date: March 4th, 2018
Written By: Stevie K.
Artwork By: Dai (Sedna Studio)
Series Link: Endonaut
Download this comic and all of our other Vore comics at VoreFan.com!
ALSO:
What did you think about Endonaut 2? Let us know your feedback in the comments section to help us improve!
Follow us on twitter at twitter.com/interwebcomics