Vore Fan has, on occasion, presented a story about vore as revenge, but when you're talking about Experiments Gone Wrong, it's not as simple as that! Jennifer's desire to get even with her cheating ex goes awry… but only after she's already committed to eating him!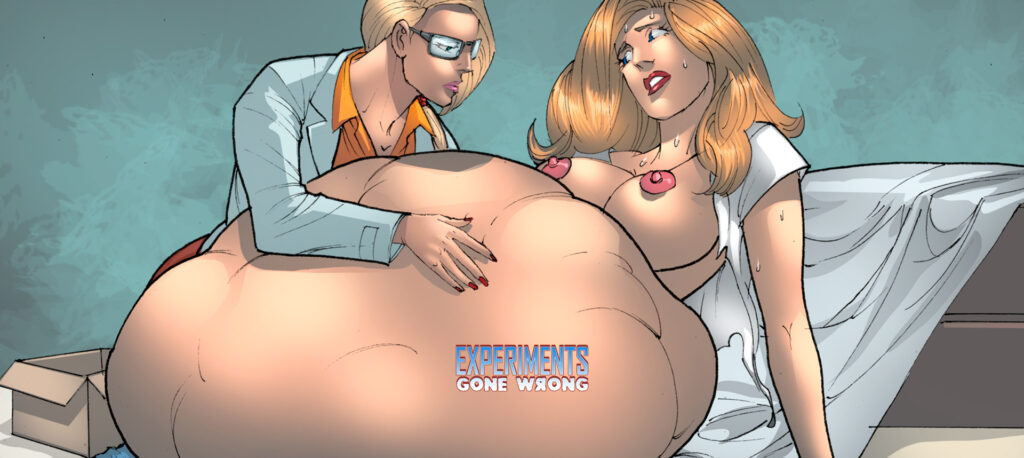 Synopsis: Jennifer learned some pretty terrible news about her (ex)boyfriend and her (ex)best-friend and she's got an experiment in mind with how to retaliate. Unfortunately, Jennifer forgot that sometimes… experiments just go wrong!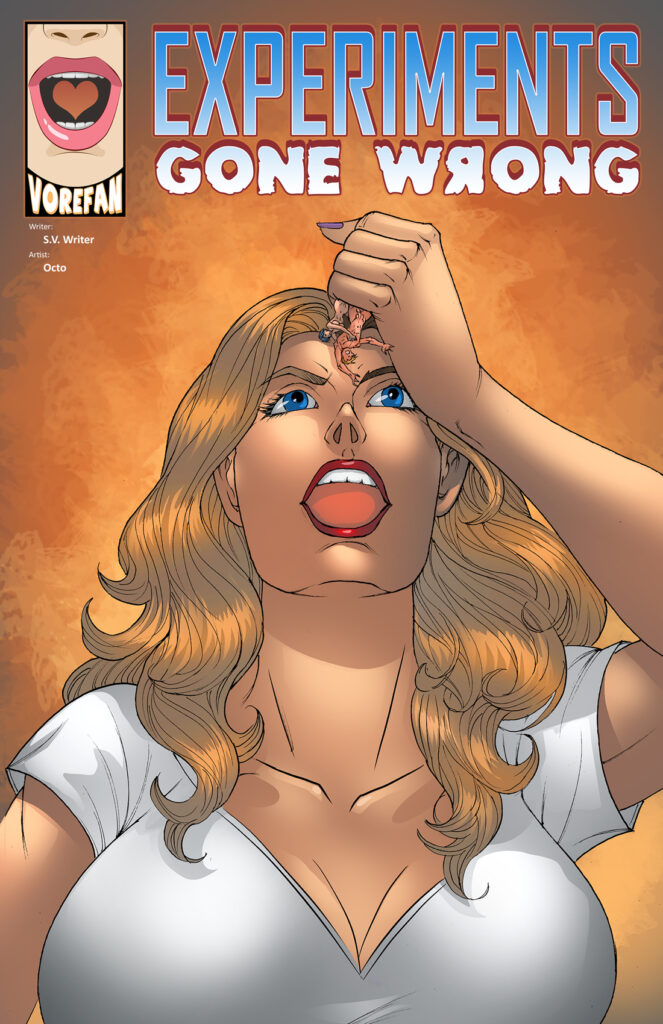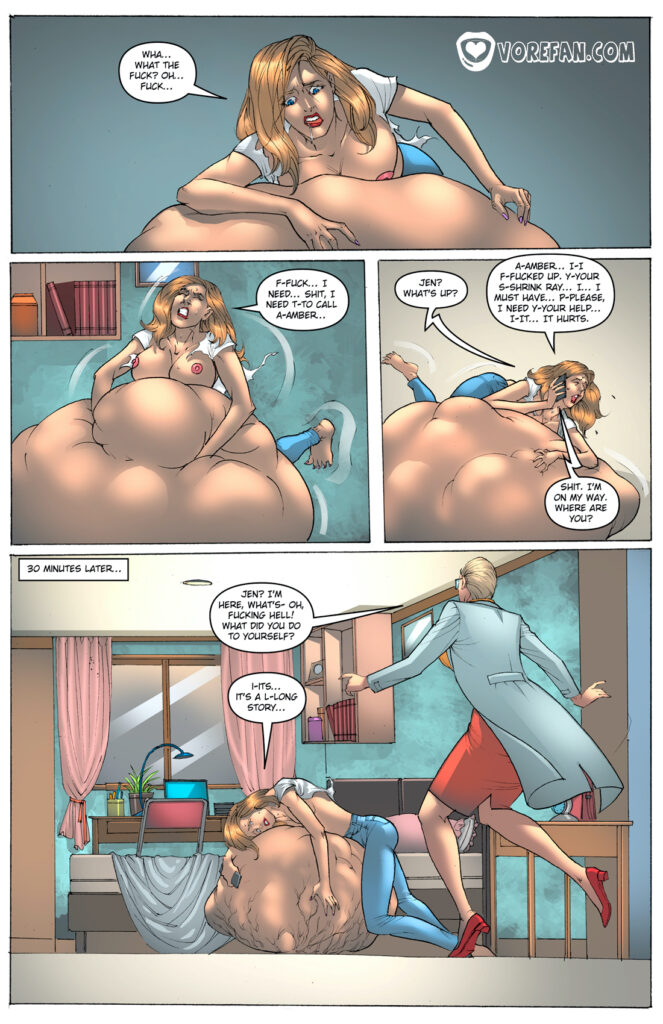 Written By: SV Writer
Artwork By: Octo
Tags: vore, sizeplay vore, same-size vore, big belly, vore belly, oral vore, shrinking, shrunken woman, shrunken man, height increase, growth, weight gain, digestion, female predator, male prey, female prey, multiple prey, revenge, science
Issue Release Date: April 18th, 2023
Issue Link: Experiments Gone Wrong!
To download this comic and all of our other vore comics purchase a 1-month membership to Vore Fan!
ALSO: