A carload of shrunken people try to escape becoming morsels for an unaware giantess in A Breakfast Story, a new title from Vore Fan!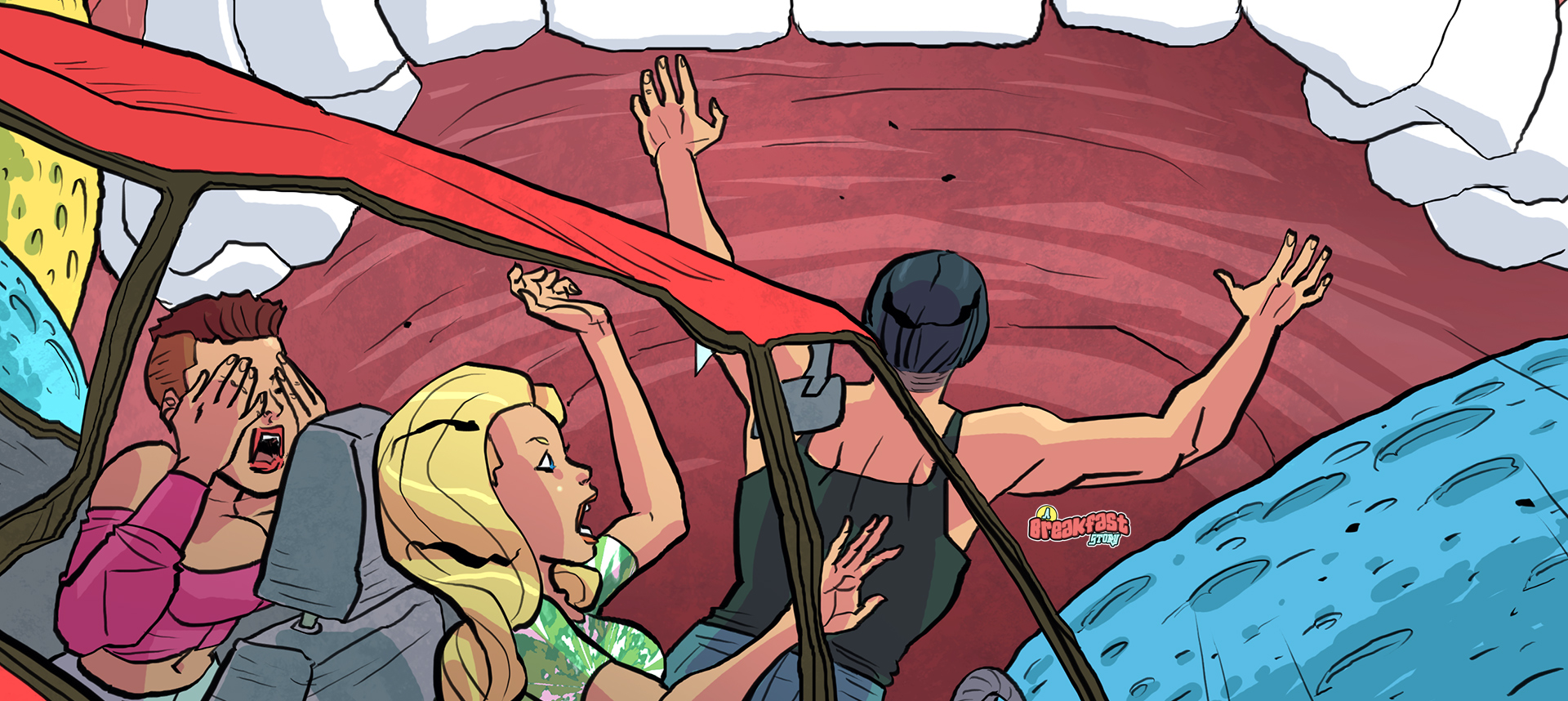 Synopsis: A young woman enjoys her breakfast, unaware that her best friend, sister, and boyfriend are shrunken and trapped in her bowl of cereal.
Tags: Shrinking, Shrunken Man, Shrunken Woman, Unaware Vore, Mouth Play, Vore, Sizeplay Vore
Issue Release Date: December 18th, 2018
Written by: 87Thirty2
Artwork by: Oscar Celestini
Issue Link: A Breakfast Story
Download this comic and all of our other Vore comics at VoreFan.com!
ALSO:
What did you think about A Breakfast Story? Let us know your feedback in the comments section to help us improve!
Follow us on twitter at twitter.com/interwebcomics