An unfortunate pair of shrunken scientists continue their journey through the digestion of a coworker while contending with the fallout of her bizarre eating habits in Miss Delaine's Odd Snacks 3! Just what the hell has she been eating?!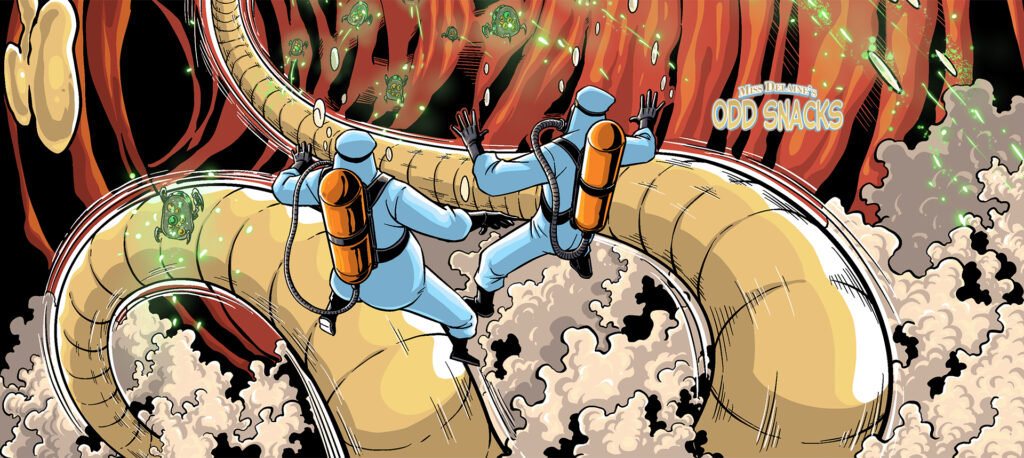 Synopsis: As Parker and Hernandez dive deeper into Miss Delaine's digestive tract, they find her small intestines teeming with even more danger! The men must navigate through the long tubes of the intestines, avoiding all manner of bizarre creatures that inhabit Miss Delaine's body. Will they find a way to escape?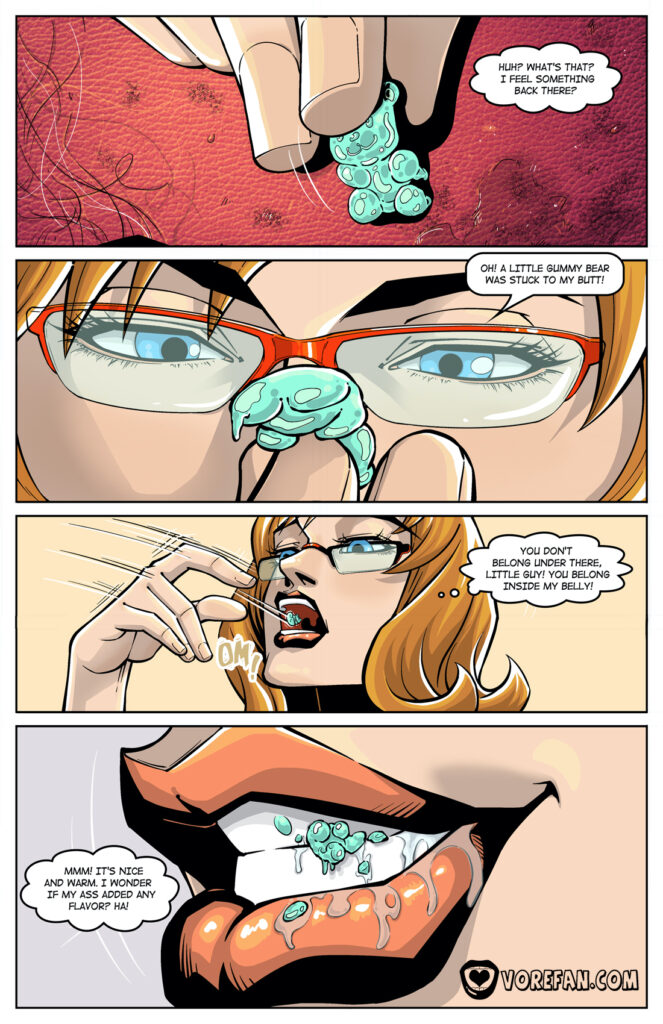 Written By: KevinFred
Artwork By: Xue (Sedna Studio)
Tags: vore, sizeplay vore, digestion, unaware, unaware vore, blob vore, multiple victims, shrunken man, micro, POV, science
Issue Release Date: June 4th, 2023
Series Link: Miss Delaine's Odd Snacks
To download this comic and all of our other vore comics purchase a 1-month membership to Vore Fan!
ALSO: