Three hungry giantesses race against a dozen potential snacks in Appetite for Survival, the new Vore Fan one-shot about the most dangerous competition to ever be televised!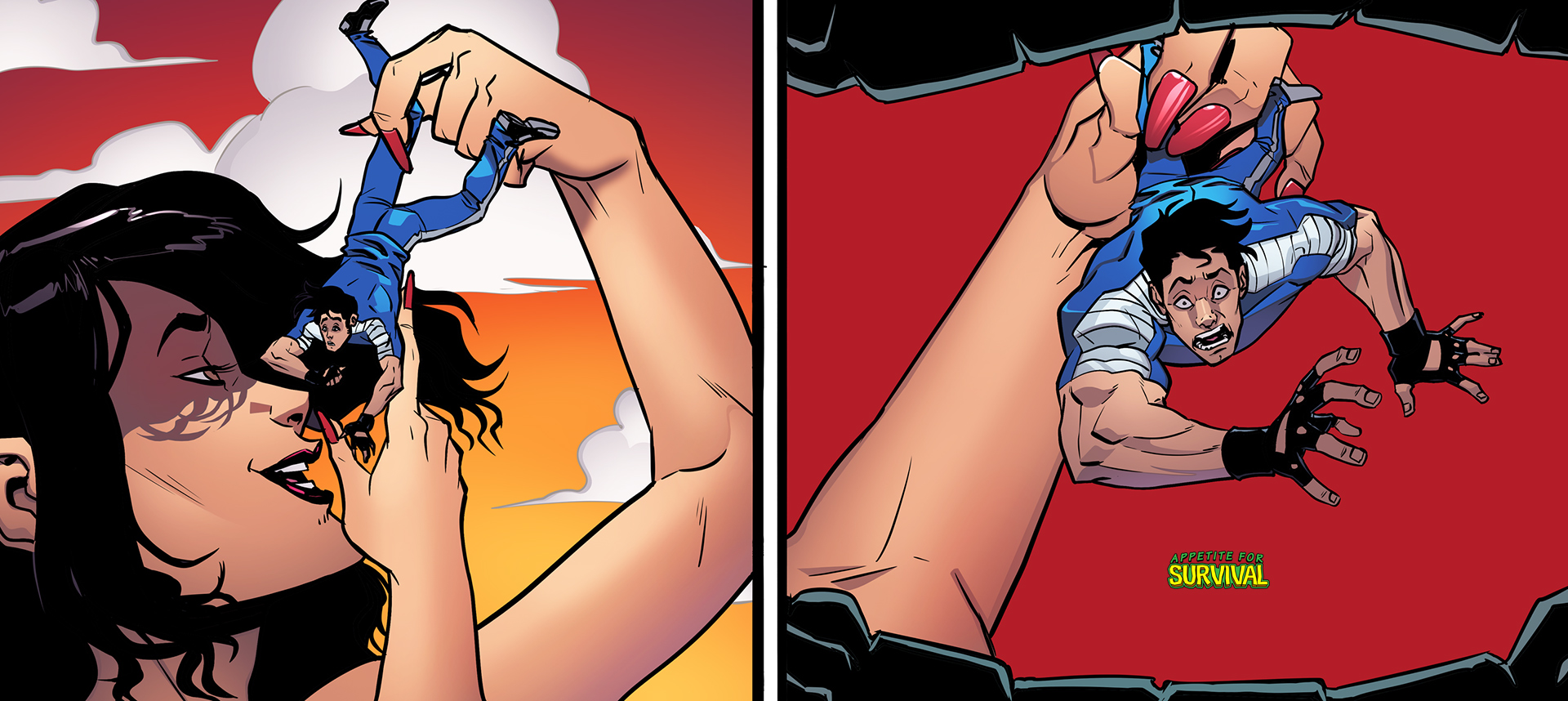 Synopsis: Every fortnight, a special and exclusive pay per view survival show is streamed live. 10 contestants must run a challenging gauntlet in order to claim the prize at the end. While the contestants may be hungry for victory, there are other people in the game that are just plain starving.
Issue Release Date: April 4th, 2018
Written by: Darkflame
Lineart by: Davide Tinto
Colors by: Slasher
Tags: mini-gts, tall woman, bbw, muscular woman, F/F, F/M, multiple prey, multiple predators, soft vore, oral vore, survival
Issue Link: Appetite for Survival
Download this comic and all of our other Vore comics at VoreFan.com!
ALSO:
What did you think about Appetite for Survival? Let us know your feedback in the comments section to help us improve!
Follow us on twitter at twitter.com/interwebcomics