An athletic but perpetually hungry woman becomes addicted to the life of a vore predator in Cheat Day, the latest debut from Vore Fan!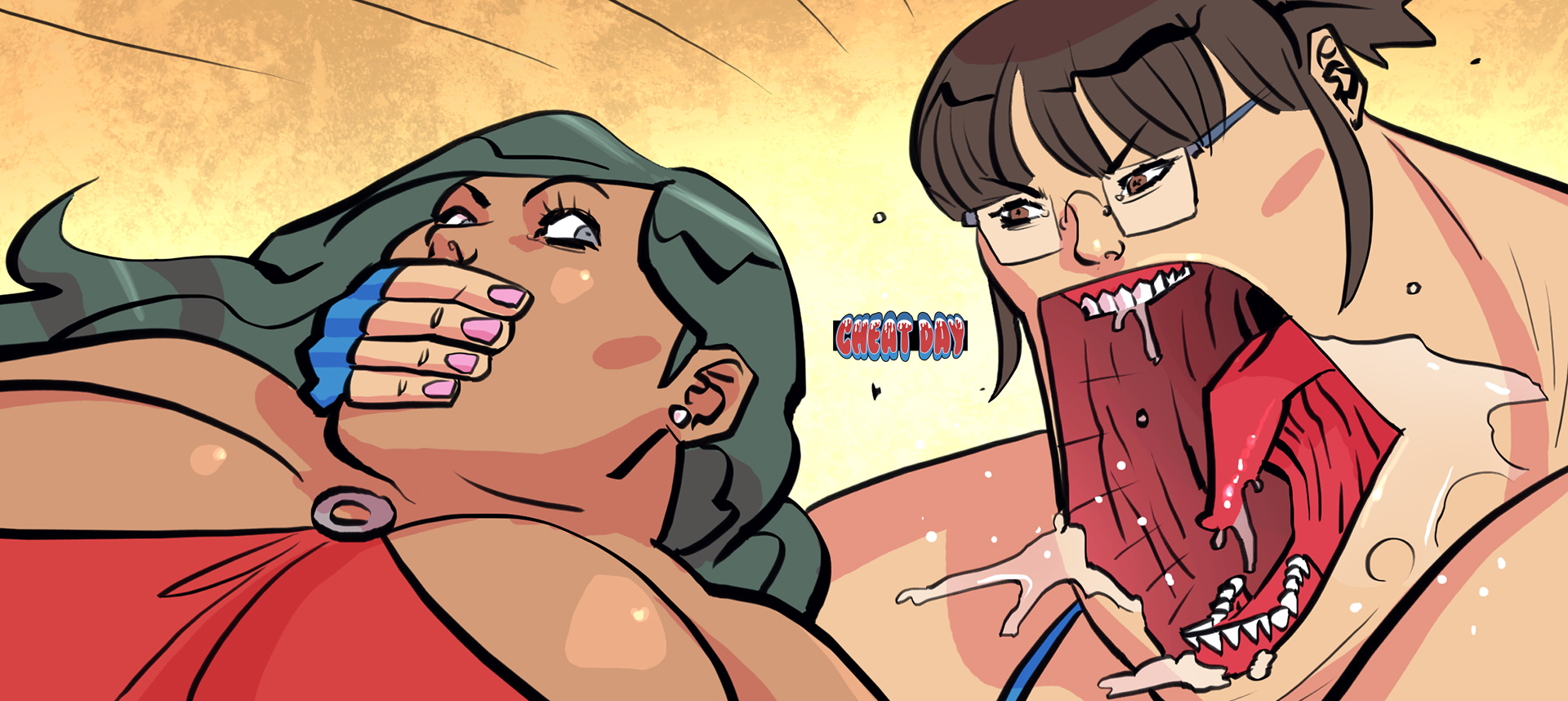 Synopsis: When a woman is on a rigorous diet, she winds up discovering vore and her diet ends up going out of the window.
Tags: vore belly, same-size vore, big belly, weight gain
Issue Release Date: April 4th, 2018
Written by: JVZombie
Artwork by:  Oscar Celestini
Issue Link: Cheat Day
Download this comic and all of our other Vore comics at VoreFan.com!
ALSO:
What did you think about Cheat Day? Let us know your feedback in the comments section to help us improve!
Follow us on twitter at twitter.com/interwebcomics